We may earn money or products from the companies mentioned in this post. At no extra cost to you, I only recommend products I have experience with. As an Amazon Associate, I earn from qualifying purchases.
When you're not traveling, what do you look at to remind you of your travels? Is it your own travel photos? Or do you prefer travel themed prints that are professionally taken or styled?
For this post, I chose 7 of my favorite travel themed prints from the wonderful creators at Etsy. I love the variety here and can imagine any one of these on my walls.
You can find this and any of my Etsy Lists here.
National Park Posters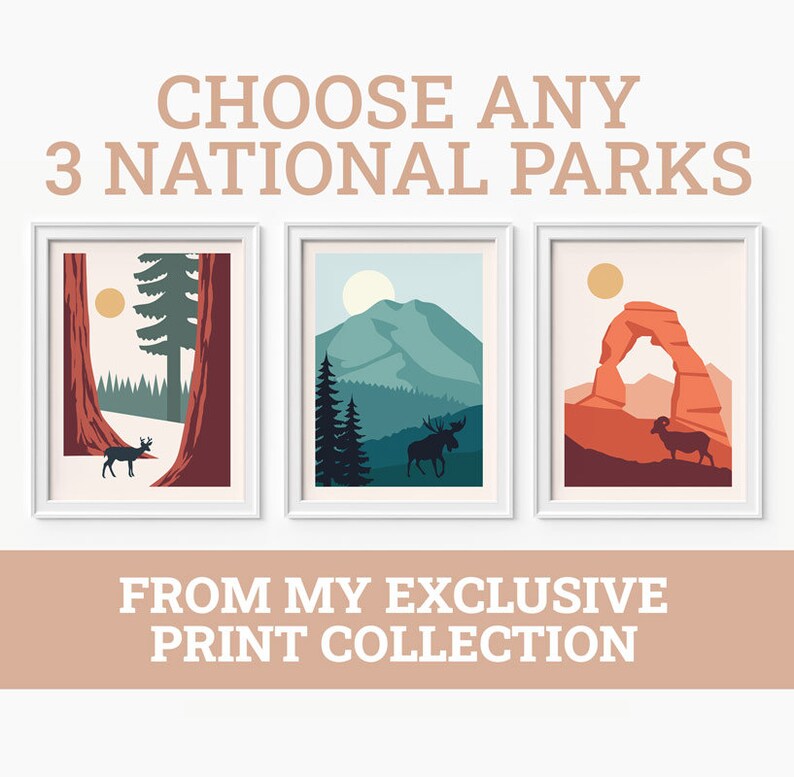 These minimalistic National Park prints display a soft and subtle array of colors that gives way to the ambiance of nature and outdoors that will remind of your adventures and help children to learn and enjoy.
City Poster Art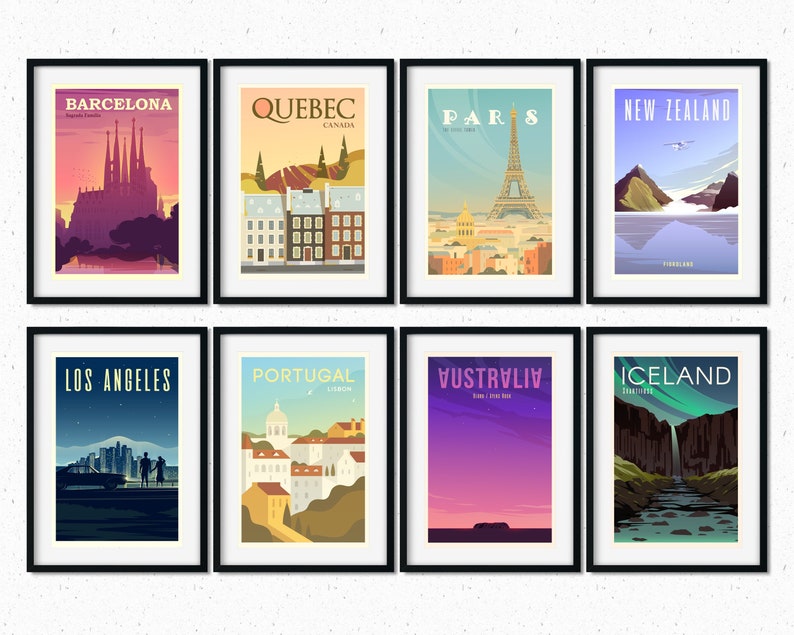 These gorgeous prints will be lovely in a home or office space, or as a gift or souvenir, and will add a splash of style to any room. Treat friends, family or yourself to a beautiful, unique piece of art work. These look great both on their own and within a group. Celebrate places you have been, or wish to visit in the future!!
Custom Travel Themed Print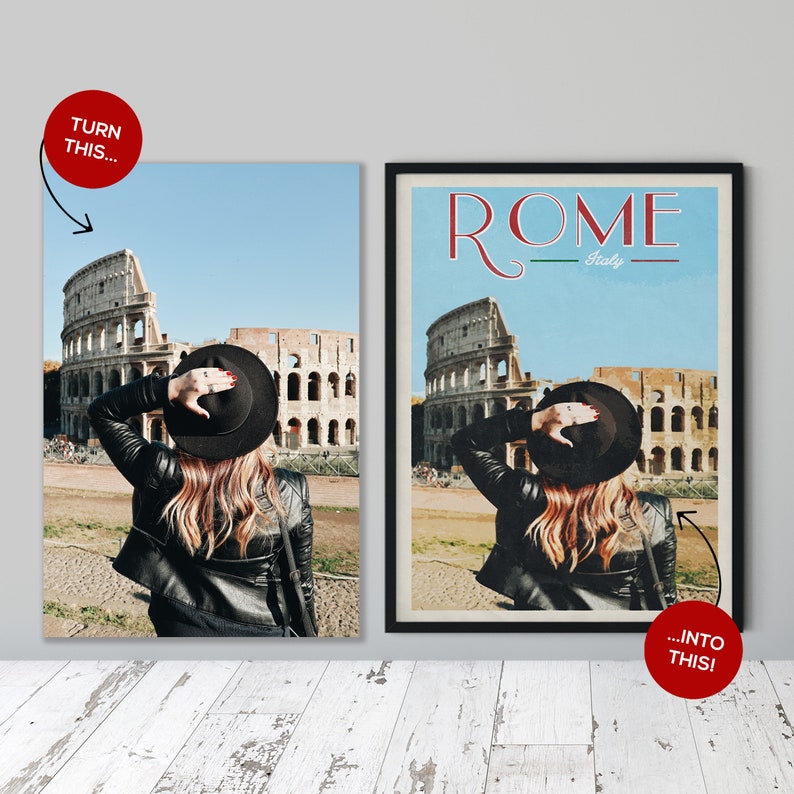 Create unique one-of-a-kind pieces of art from your favorite vacation photos! Allow me to digitally transform your photos into a custom travel poster that is a perfect way to remember your favorite vacations and other important life events. These also make unique gifts for travelers in your family. Purchase the listing today to start making your vacation memories into special travel wall art that you will cherish forever.
Personalized Adventure Map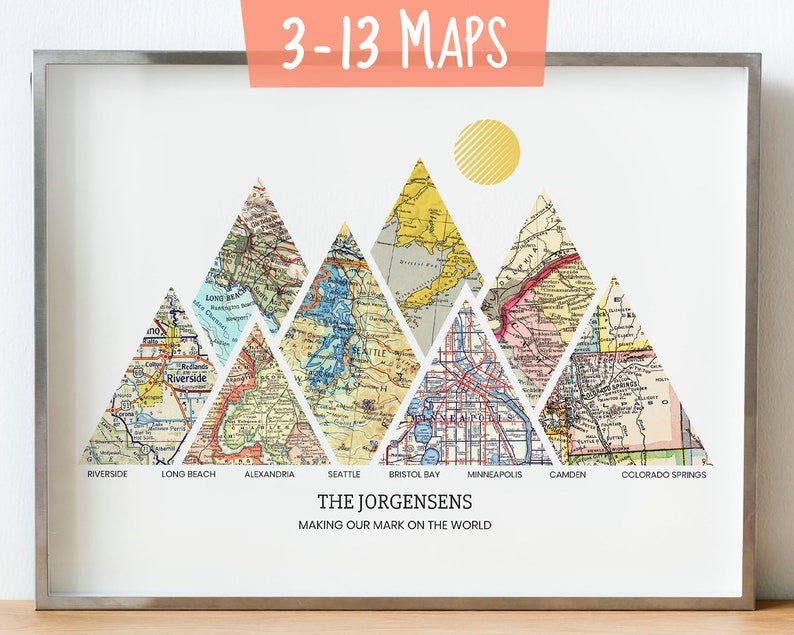 You've climbed those mountains and hiked to distant shores. Proudly show off your conquests and celebrate your nomadic life with this elegant Adventure Map.
Makes a brilliant gift for your well-traveled friends.
Blush Color Themed Travel Prints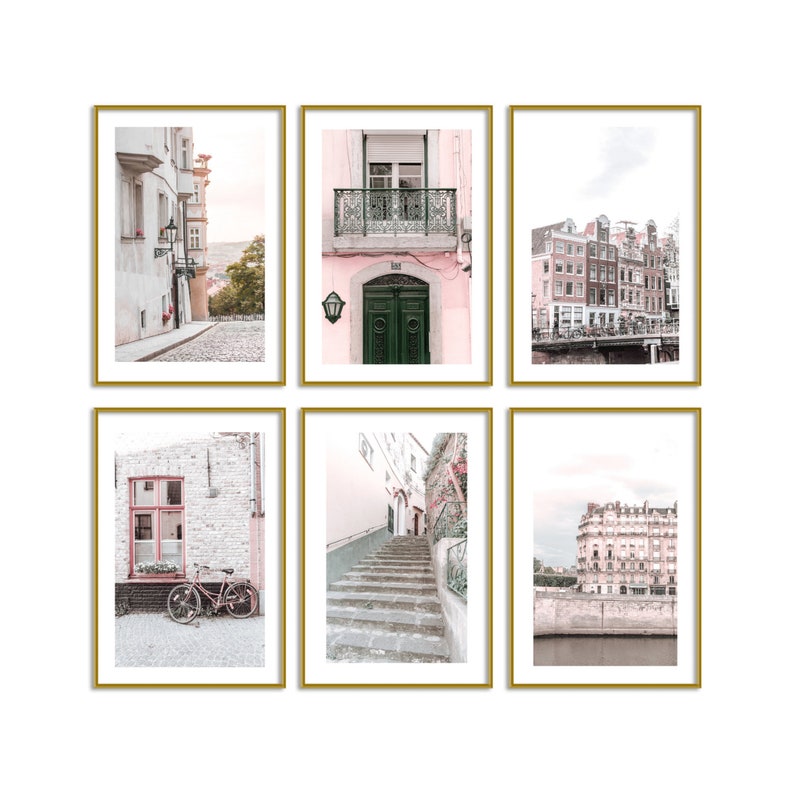 This room decor prints set is complete with 6 prints from Prague, Lisbon, Amsterdam, Bruges, Positano, and Paris.
Monuments Prints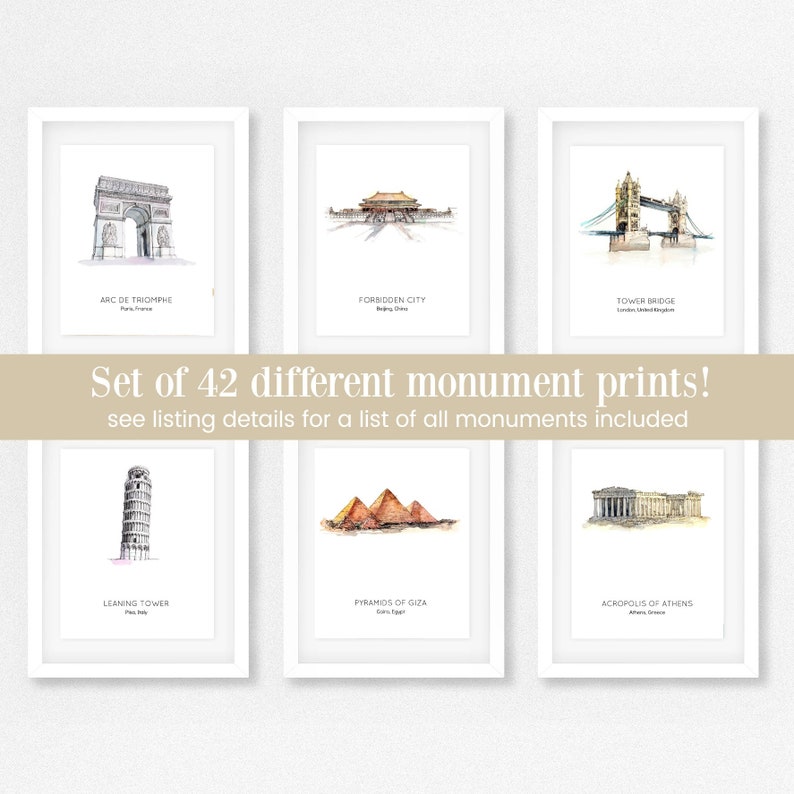 This set of 42 (yes, Forty-Two!) different digital prints of monuments and attractions around the world if perfect interchangeable decor for your home, office, classroom, etc. These are formatted to print as 8×10 can cannot be resized.
Watercolor States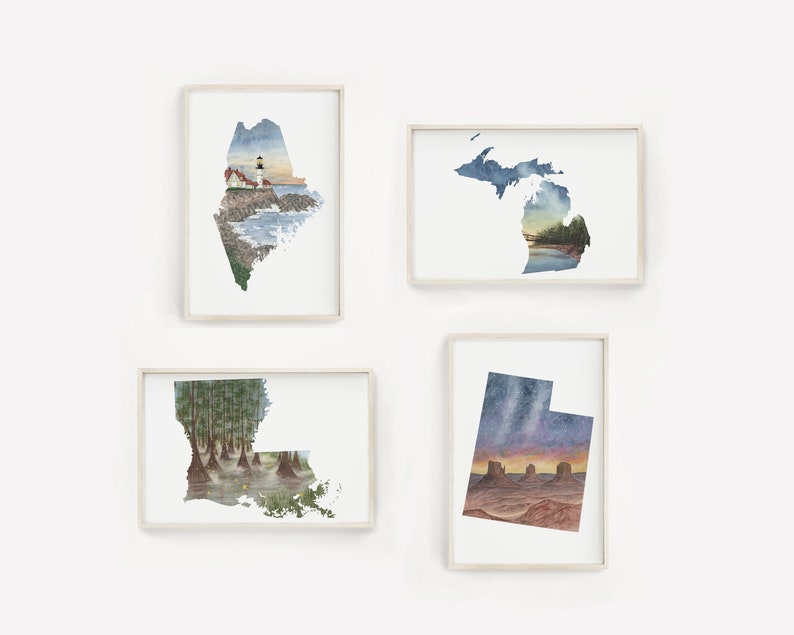 Watercolor State/Country Bundle Pacts, (Not Framed)
My Watercolor States Series was such a journey! 50 states in 3 and Half Months! If you looking for 3 or more states you're in the right place! I have the Bundle prices already added in so all you need to do is pick how many and let me know which states!