We may earn money or products from the companies mentioned in this post. At no extra cost to you, I only recommend products I have experience with. As an Amazon Associate, I earn from qualifying purchases.
The holidays are fast approaching and you're probably wondering what to get your teenager. While they may not be at the age where they want their own car, that doesn't mean that there aren't unique gifts out there for them! If you're looking to give them something fun or useful, look no further than this list of travel gifts for teenagers.
I don't know about you, but as my kids get older, it gets harder to buy exciting gifts for them for the holiday season and birthdays. I often turn to Etsy to find creative and unique travel gifts for teenagers that just happen to be travel-related.
If you haven't shopped Etsy before, it's small business owners and creatives that sell everything from antiques to handmade. And this isn't your Grandma's church bazaar handmade, these are professional and exquisitely done handmade items.
If you have a hard time shopping for teenagers, this list will be the best travel gifts for teenagers and just what they need to get out and travel more.
Travel Gifts for Teen Girls
If you're looking for Christmas gifts for teenage girls, these will help her travel more, travel safely, and remember her travels.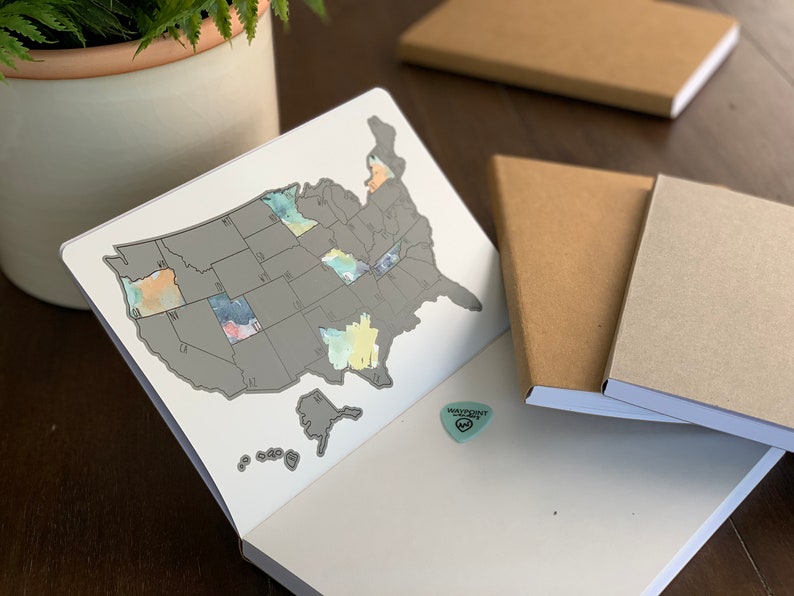 When is a travel journal better than a travel journal? When it includes a scratch-off map. This travel journal with a scratch-off map is one of the great gifts for teenagers, especially teen girls. This journal is unlined and allows a lot of flexibility and creativity to jot down her memories while traveling.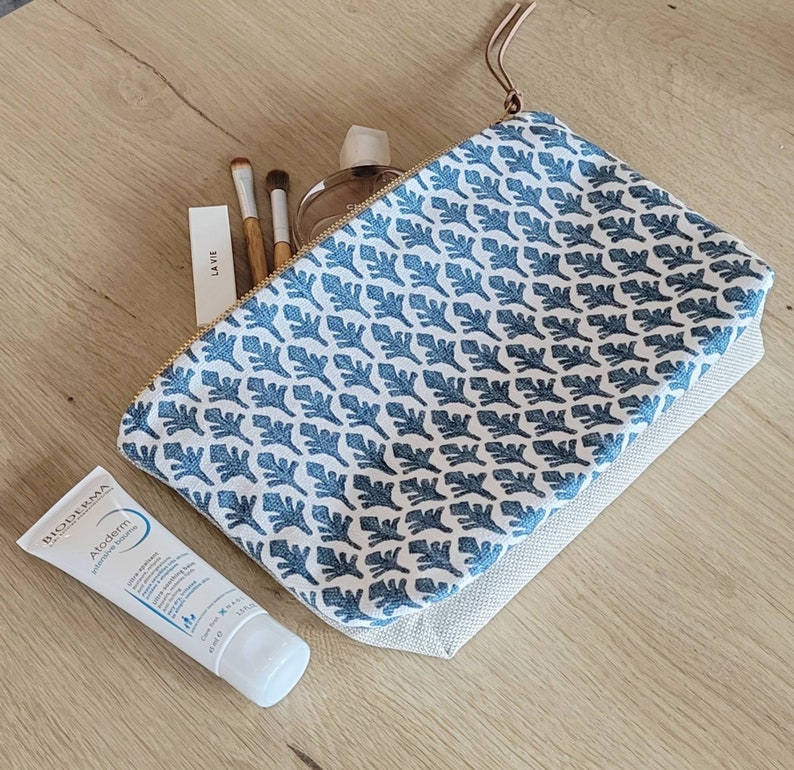 This beautiful bohemian makeup bag is perfect gift for your teen girl to get packing with all her makeup for her next adventure. Get selfie ready and shop here.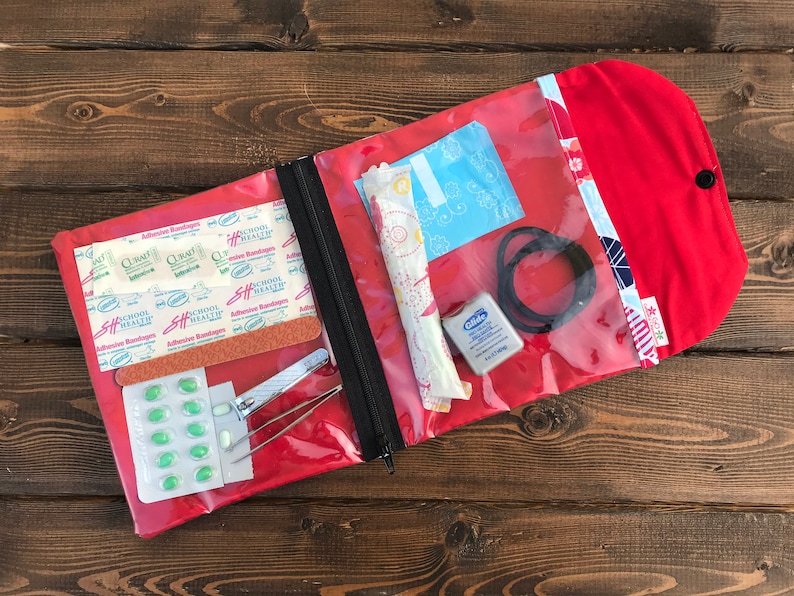 This emergency kit is the perfect travel companion. Stock it ready for your teen and stash it in the car for road trips or in a carry on when you're ready for air travel. Get more than one and stash them anywhere you might be on the go.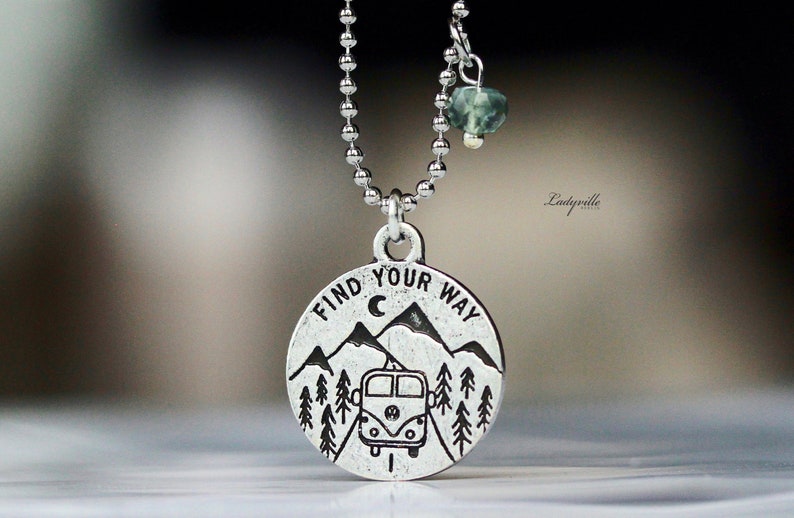 Jewelry for girls is always. a great gift idea. This simple necklace reminds her to find her way, as well as the travels you have taken together.
Travel Gifts for Teen Boys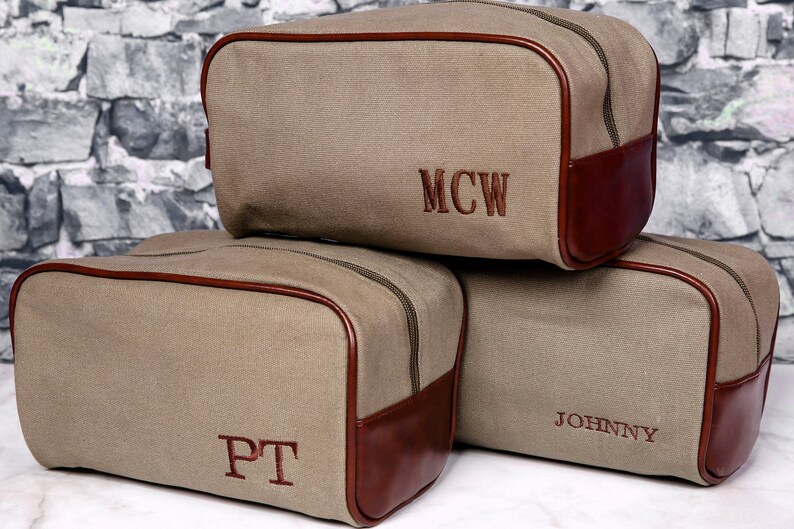 This Dopp kit is another one of those great gifts for teenagers. This one is vegan leather that can be personalized. It's a nice and inexpensive toiletry kit too.
Guys like scratch-off maps too. This black and gold is just what your teen guy needs to track his travels.
Here you'll be able to scratch off different countries or states in the world that you want to visit. Get inspired by your souvenir scratching – this is an opportunity to build up something beautiful!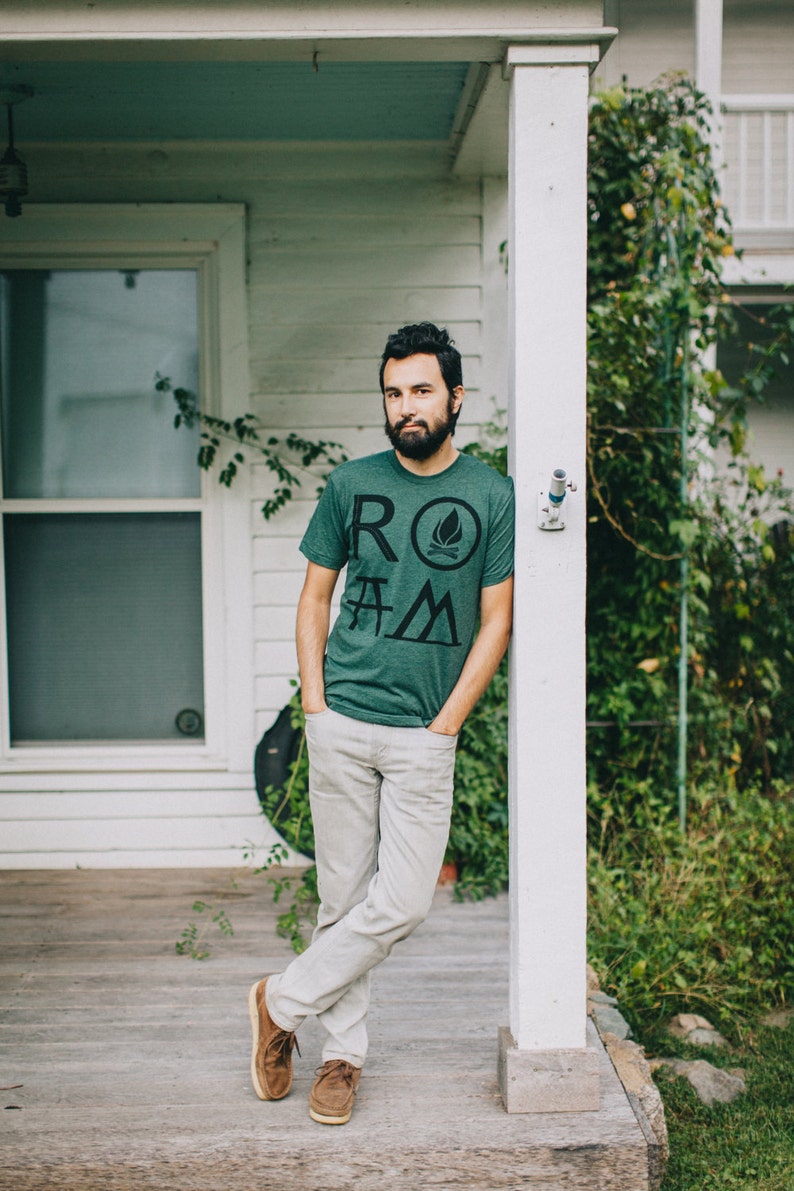 I like the bold design of this tee encouraging your teen guy to roam the world. Add this T-shirt to your luggage!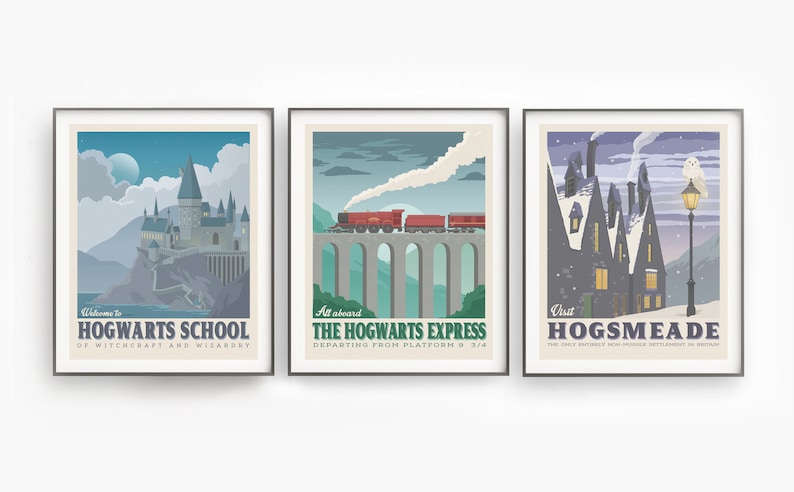 Combine their love of travel and love of visiting Universal Studios with these retro travel prints that represent Hogwarts, Hogwarts Express, and Hogsmeade.
Be sure to check out his shop as she's got lots of travel poster prints that represent other fandoms such as Star Wars, Alice in Wonderland, Oz, and Narnia.
Travel gifts for Teens
Okay, here's the list that combines great travel gift ideas for boys and girls.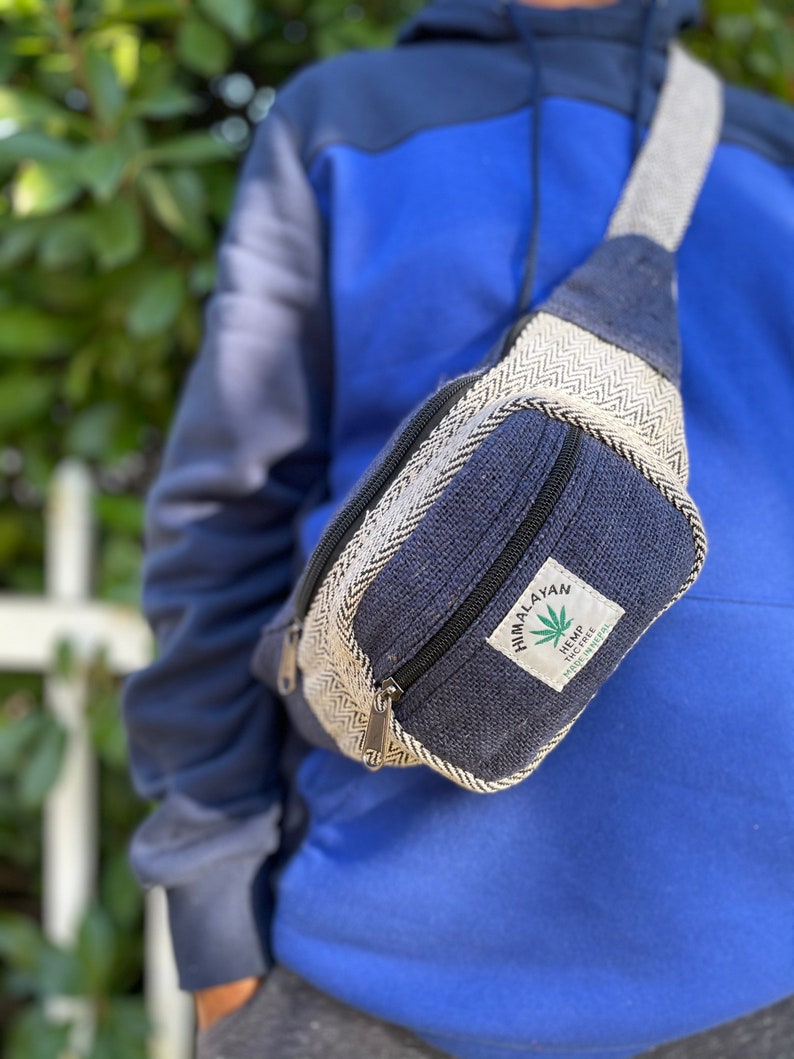 Fanny packs are back. A fanny pack or waist pack is a great travel gift to stash your phone and other important things yet keep your hands free for your adventures. You can find them in all sorts of styles and a variety of colors. I like this Himalayan Hemp Fanny Pack because it's soft and flexible and good for men and women.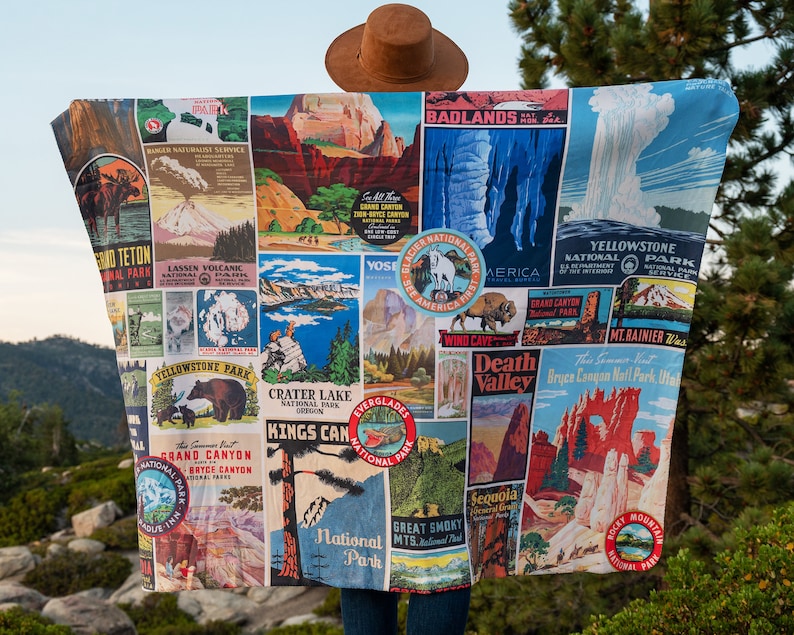 I'm in love with this National Parks Sherpa Blanket. If your teenagers enjoy outdoor activities on your family vacation, this would make a cool gift. I know my teens love to stay cozy and what better way to warm up, especially by a campfire, with this gorgeous gift.
It's a practical gift, but a new suitcase that matches your teenager's personality could be a fun way to give the gift of travel. Look on Etsy for fun designs.
Still not sure what to get your teens. Etsy has a curated list of stocking stuffers to fit every style. Be sure to check them out here.
I hope this list has helped you find the perfect travel gift to give your teenager. Now, it's time for me to turn things over and hear from YOU! What are YOUR favorite and fun gifts for teens? Do they enjoy any of these items or would there be something else that they would love more? Let us know in the comments below or on social media so we can help other travelers out too!
What are your favorite unique travel-related gifts for teenagers? Does your teen have something they treasure? Share below in the comments.