We may earn money or products from the companies mentioned in this post. At no extra cost to you, I only recommend products I have experience with. As an Amazon Associate I earn from qualifying purchases.
Do you struggle with how to organize your vacation photos? Between taking photos on your phone, your camera, your GoPro, your spouse's phone, there's sometimes too much to keep track of. I have a process I use to keep photos organized. It doesn't have to be done often, but I would recommend at least once a month or your pictures will go from fun to overwhelm. Here are the steps I use to organize vacation photos and a few of my favorite ways to share them.
Please note, this article contains affiliate links, while at no additional cost to you, help support this blog. I only recommend products I have personal experience with.
Get Photos off your camera
First and foremost, get the pictures off your camera. While you may have a mega photo SD card, the more photos you put on it, the more overwhelming organizing will be later.
I use Adobe Lightroom to download my photos. I have the Creative Cloud version, which also comes with Adobe Photoshop for $9.99 a month. There are some learning curves here, so if you're not ready to tackle Lightroom, there are alternative methods.
Use File Explorer to Cut and Paste from the SD Card to your PC
Use your PC/Mac built-in photo editor. It's different with each computer but often will pop up when you insert an SD Card.
Save them to your computer in a folder. I'll address organizing those folders in a bit.
And your phone
Yep. I don't care if they auto backup somewhere. Get them off your phone and onto your pc. Especially when you want to organize vacation photos, they come from all sources. I'm going to show you next why you want everything in one place.
Organize in folders
I'm a bit of an organization freak, at least when it comes to my pc. I like folders because it helps narrow down my choices. Once you've saved your photos to your computer, put them where it makes the most sense for you. For example, here's the process I use.
2017

St. Simons Island

Dolphin Cruise
Hotel Photos
Dining out

Michigan
I start with the year. From there I have folders with the names of our trips. Within that, I have the activities we did.
But Tonya, you might say. That's not easy to share with friends and family. And you're right. But the truth is, who wants to see the 1000 photos you took from the Empire State Building but you? Share only your best photos to Facebook or Instagram. No one's clicking any links elsewhere anyway. Except maybe Grandma.
Alternatively, you could have your folders start out with your destination. If you visit it more than once, then within the destination file could be the year.
Either way, 5 years from now when you're searching for that cute hotel you stayed at in the Florida Keys, you'll find it by searching for the Keys. I find folders easier and faster than renaming all the photos.
Trust me on this one, I have been going back and redoing 13 years of digital photos so I can find things easier. The sooner you start the better!
Upload to a backup
Computers die. And with it, so do your photos. I cannot recommend enough having an external server or storage device to easily access your photos. Better yet, go with a personal cloud. We have a 3 TB personal cloud in the house that I absolutely love. If you're an Apple user, an Apple Airport accomplishes the same thing. An added bonus with these items, it's a hard drive that anyone in the house can access and store family photos.
So, photos on the computer… backed up to an external drive. That's just a copy paste… or save just to the external. Either way, this makes them easy to get to. But, backup your backup. I've had computers fail and externals fail. Have your photos somewhere you don't own the space, like cloud storage. This could be your iCloud account, Google Photos, or something like a Snapfish account. But I have a secret for you.
How many of you pay for Amazon Prime?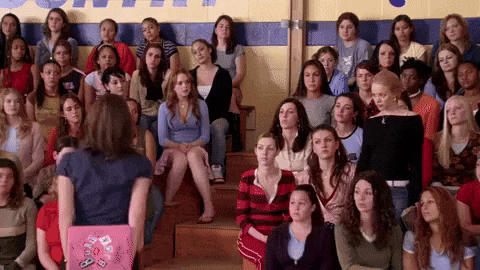 Yeah, me too. Did you know you have unlimited photo storage with Prime? If you're already paying for this service, why not take advantage of the free photo storage. Check out the offerings here.
You can have family members add their photos, update from your phone, and show on your Amazon FireTV.
The nice and easy part, Amazon has this as part of the Amazon Drive and uploading is a simple set up and forget it.
Print
Finally, print and display your photos. Especially if you have a nice DSLR Camera, your pixel size is enough to get quality poster size photos, or at least an 8×10.
Snapfish is one of those trusted favorites. They always have great deals and are easy to use.
I also like EZ Prints for their poster size and wrapped canvas prints. Right now you can get 30% off wrapped canvas! – WRAP30– check them out.
Photobooks
If you're not printing, get the photos into a travel photo book. Picaboo is one of my favorites for this. Sign up for their mailing list as they often have amazing discounts. Plus, they allow you to purchase a deal for later. Even if you're not ready to buy, don't miss out on the deal.
What are your tips and tricks to organize vacation photos? I'd love to hear if you have ways to make the process easier. Please comment below!
Join the newsletter
Subscribe to get our latest content by email.