We may earn money or products from the companies mentioned in this post. At no extra cost to you, I only recommend products I have experience with. As an Amazon Associate, I earn from qualifying purchases.
How many times do you set out on the highway and realize you forgot something? While these days there's a superstore at nearly every exit to pick up what you forgot, do you really want to stop? Especially if you have kids in car seats, stopping to grab something you forgot is not only challenging but frustrating on your part too. Below you'll find a comprehensive road trip gear checklist of everything you could need and then some. Use some or all, it's up to you.
Coolers
The number one road trip gear item I always start with is our cooler. Depending on how long you're gone and how many meals you want on the road depends on your size. We have the basic Coleman 40 quart wheeled cooler which is enough to fit waters, cold snacks, sandwiches, and a few other things for a full day on the road. I also have a bag of dry goods to go with our meals. This cooler, while not top of the line, is reasonably priced and has lasted us close to 10 years.
While I have not tried one of these yet, I am interested in the 12V Electric Coolers in the same capacity. This one plugs into the car and keeps items cool at 40 degrees. Now, this will only work if you keep it somewhere accessible to the cord. We keep our cooler in the middle row of a three-row vehicle. You can also look at smaller versions. I've linked a few with good ratings below.

Related: How to Eat Healthy on a Road Trip
Travel Mugs
We're working on reducing the amount of waste when we travel. We bring a couple of jugs of water, rather than individual plastic bottles. Here are a couple of criteria for bringing in travel mugs into my car:
resealable lid (seriously Yeti cups, why do I need to buy that separate?)
cold or hot insulated capacity
rubber outside coating to grip, or a handle
sized to fit in my cup holder (again, seriously Yeti?)
Hydroflask makes a great water bottle in my opinion. Click on the images below to visit their site.
Coffee is a must for us, but I've yet to make my own while on the road. I found this article detailing how it's done, but still not sure I'm ready to brave it. Anyone out there done this?
Portable Grill
Not everyone will want to travel with a portable grill, nor do I want to travel with one every time. But having a way to cook hot food for a day trip is a fantastic way to mix things up from cold cut sandwiches. I would recommend sticking to propane here so that you have fewer items to pack.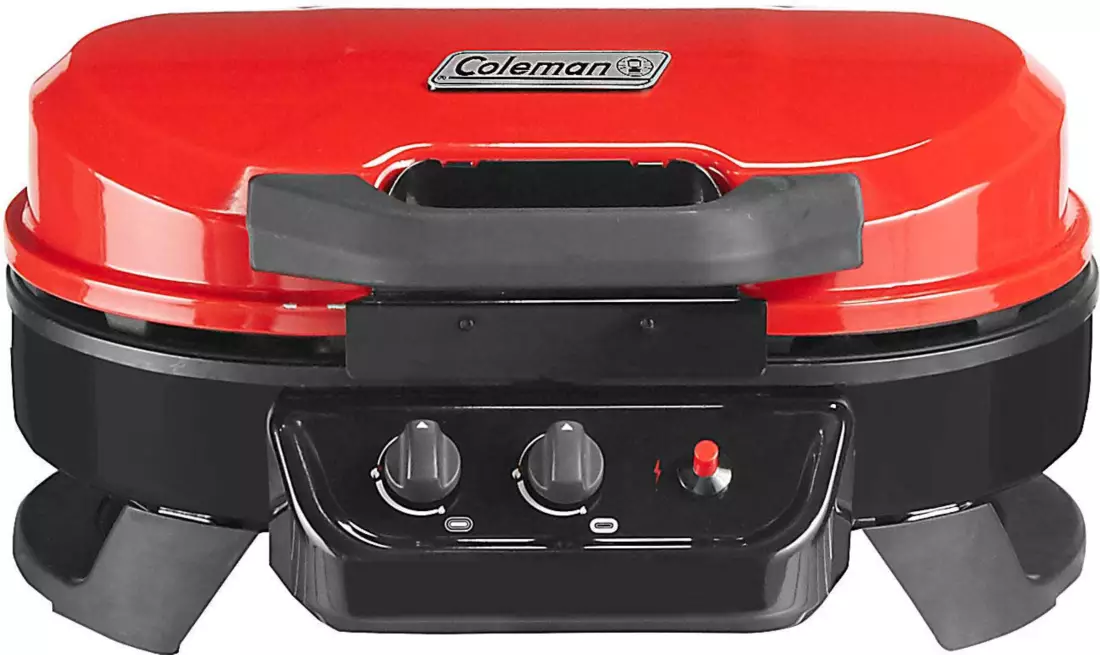 Travel Games
If it's a long road trip and you'd like to keep the kids off the screens at least part of the time, travel games are a must! We do a mix of paper games (like tick tac toe, battleship, license plate game) and portable travel games like these in this post.
Related: How to make an Awesome Road Trip Binder
First Aid Kit
Make sure your first aid kit is also stocked and ready to go.
Related: What to Keep in your First Aid Kit
Blankets
For us, we road trip long distances. We love to cuddle up with a blanket and a kindle, or a book and settle in while dad does the driving.
Pillows
If you have blankets, you need pillows. I've never been a big fan of travel pillows. Grab a pillow for each kid off their bed and they'll feel more at home anyway.
Roadside Assistance Kit
Make sure you're prepared in case of an emergency too and have your roadside assistance kit ready to go.
Related: What to Put in your Roadside Assistance Kit
Phone Stuff
Don't forget things like your chargers, cords, a phone mount.
Related: The Ultimate Road Trip Playlist
Weather Related
Depending on where you're going, have a snow shovel, ice scraper, and umbrella.
Remember, this is your gear list. You'll still need your clothing, toiletry items, etc. We'll cover that in another post down the road.