We may earn money or products from the companies mentioned in this post. At no extra cost to you, I only recommend products I have experience with. As an Amazon Associate, I earn from qualifying purchases.
Oh, 2020 and oh, 2021. This year mom has done ALL. THE. THINGS. Believe me when I tell you that moms need a break.
Moms hold the family all together, especially in times of stress. Add in the pandemic, with schools closing and opening and sometimes closing again. Worry over anyone in the family getting sick. Maybe she is working from home for the first time or trying to homeschool for the first time. This year has been a lot.
In normal times, sometimes mom needs a break. This year she deserves it even more. I have a meaningful gift suggestion, so if you're with me as to why mom needs a break, skip ahead.
If you need a little convincing… keep reading.
Why Moms Need a Break
Do moms ever get a break, really? Even planning a vacation, mom is still usually in charge of packing, meal planning, activities, etc. Kudos to you dads who pitch in and help. Even then, however, moms usually double-check. It's something about the way our brains are wired I'm sure, to make sure everything is in place.
While I love planning our vacations, there are times when I would like to not think about what needs to get done. We need that downtime to fill our own cups before pouring into others. It may sound cliche but it's true.
Related: Why it's okay for moms to go on a solo trip
Every Mom Needs a Break
Stay at home moms need a break. Work at home moms need a break. Work out of the home moms need a break. No matter what they are in charge of, every mom needs a break from time to time.
In a year where stress has been high, mom needs that break even more.
Truly, we all do. Which leads to my recommendation for the best gift this mother's day.
Related: How to Have a Solo Vacation.
The Best Gift for Moms who Need a Break
Mother's Day of course is a great day for moms to get a break, however, that's also the busiest day to try to take mom out. Yes, make sure mom doesn't have to cook this mother's day. But maybe don't plan just a dinner out with crowded restaurants.
Give her something meaningful.
I have the perfect gift solution.
Give mom a gift card to go glamping. What is glamping you ask? Stay tuned and I'll cover that below.
The best gift for moms who need a break is a break from the day to day life of meal planning, schedule wrangling, mentor, coach, laundress, you name.
Mom needs a vacation and a glamping vacation is a perfect choice. Read on to see why.
What is Glamping
Glamping is a term that combines the words glamour and camping. Think getting out into the great outdoors without the ruggedness of tents and sleeping bags. Oh, there are tents, but they are anything but rugged.
Glamping, with Glamping Hub, can be luxurious safari tents. Imagine those large canvas tents, already set up for you, with full bedding.
Does this look like a traditional tent to you?
In addition to glamping tents, Glamping Hub has listings for luxury tree houses, yurts, domes, pods, lodges, cabins, floating homes, boats, beach houses, tiny homes, and even more.
You can check out the types of listings here.
Related: How to Camp without Owning Camping equipment
Why go Glamping
If you're still hesitant to travel, glamping provides a great way to social distance and still get a vacation in. Something mom definitely needs right now.
Plus, glamping puts you as close to nature as you can get without being "in" nature if you know what I mean. Get the best of both worlds. Explore outside, connect with nature, relax, yet have a safe, clean, and comfortable place to lay your head at night.
Glamping helps you escape the every day. Escape the routines and schedules. Moms can have a memorable, meaningful experience that you can't get anywhere else. She doesn't need more things. Moms need a break that glamping and Glamping Hub can provide.
Difference between Glamping Hub and Airbnb
The main difference between Glamping Hub and Airbnb is that to be listed on Glamping Hub, the accommodation must have direct access to nature.
This is perfect for moms who need a break. Nature is proven to provide a calming aspect. If mom does choose to go glamping with the family, direct access to nature gifts the kids a place to play and run around.
The Glamping Hub platform is easy to use. You can search by location or type of accommodation. Plus, when you let mom choose by giving her a Glamping Hub gift card, she can choose the perfect accommodation to meet her needs.
Why Choose Glamping Hub
Glamping Hub shares a passion for getting outdoors. When you choose Glamping Hub, you are guaranteed a unique experience.
Glamping Hub's accommodations are located in over 110 countries, many of which are located in beautiful, remote areas near forests, national parks, deserts, oceans, and more.
Glamping Hub does have a variety of cancellation policies based on the hosts' preference. Note the cancelation policy before you book.
Accommodations are verified by Glamping Hub. Rest assured that any booking you make is safe and reliable.
Choose a Glamping Hub Gift Card
For a meaningful gift for the mom who needs a break, choose a Glamping Hub Gift Card. She can choose the location of her choice and choose if she wants this as a perfect solo mom trip or a chance to spend quality down time with the family.
A couple of things to note about the Glamping Hub gift cards.
They do expire. The gift card is valid for one year after purchase.
When booking, you will need to enter a valid credit card. There is a box on the check out page to enter your gift card details.
The gift card must be used all at one time.
The gift card is valid for any country, regardless of purchase.
If you wnat to give mom a break this year, look into getting her a gift card from Glamping Hub.
Additional Gift Ideas
The Glamping Hub gift card is great, but as it's digital, maybe you still want to give mom a present on Mother's Day. Consider wrapping her "gift card" in one of these tees that go perfectly with the theme of giving mom a break and glamping.
Mom need a break tees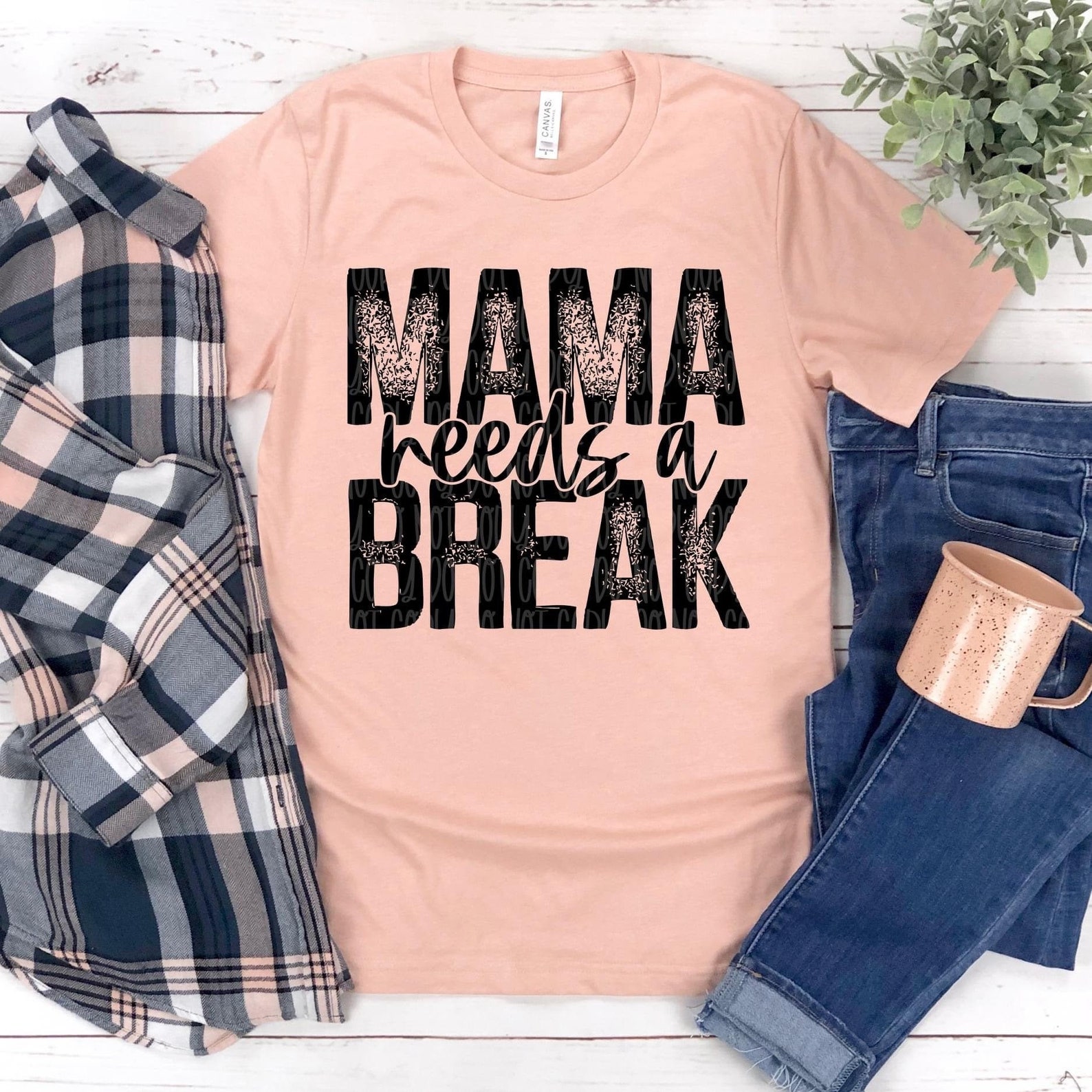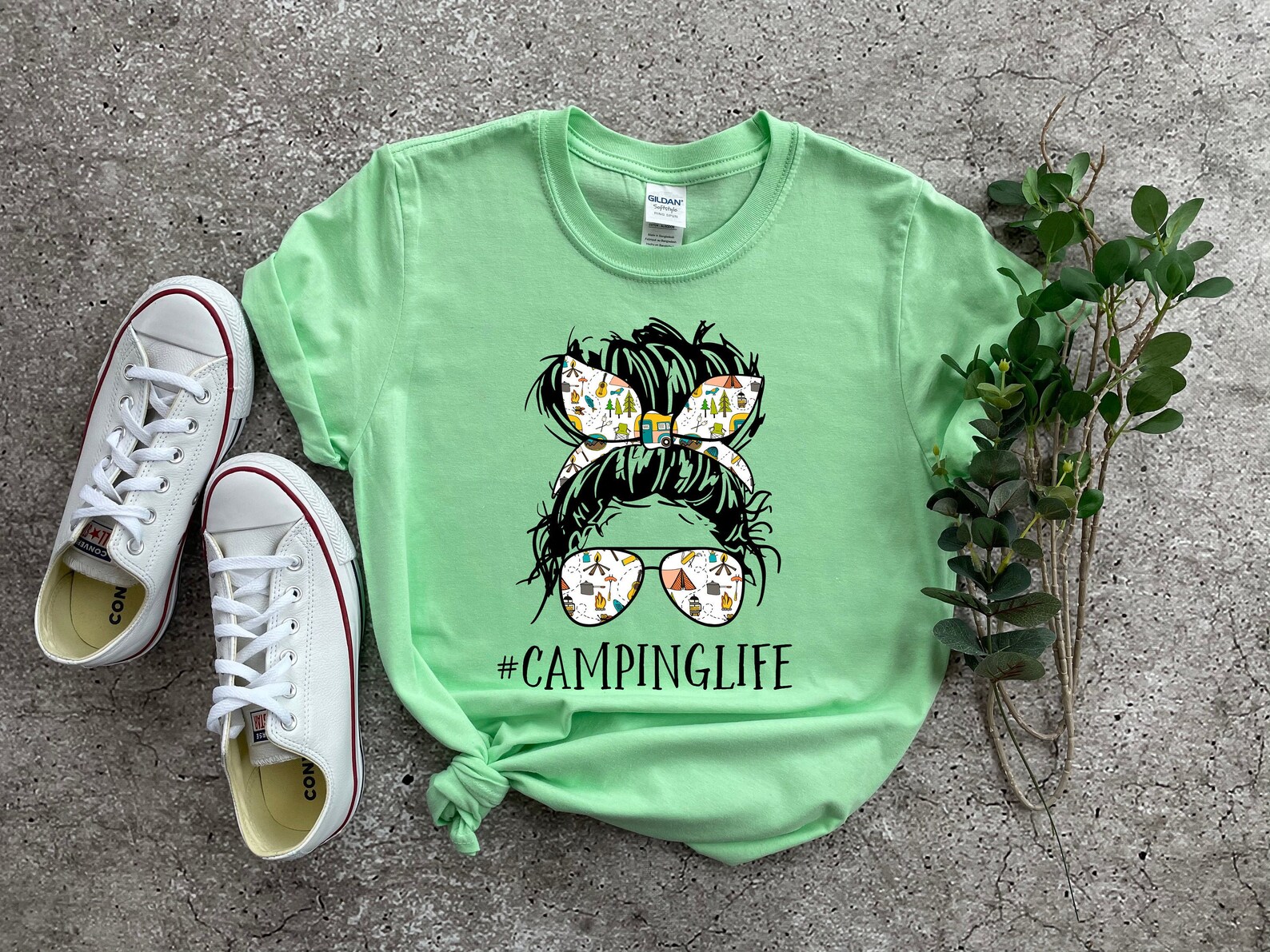 Glamping Tees