We may earn money or products from the companies mentioned in this post. At no extra cost to you, I only recommend products I have experience with. As an Amazon Associate, I earn from qualifying purchases.
Moms who love to travel are often the moms who are doing all the travel planning. (I should know. That's usually me.) This gift guide is not only thoughtful for moms who travel but useful too. Make mom's job easier by choosing from some of these travel gifts for this year's 2020 edition.
Beach Towels
Okay, I know what you're thinking, A beach towel that's useful? Yes.
This towel from Tesalate keeps the sand off. Okay, sand will get on the towel, but it doesn't stay on the towel. I tested this at the beach a few weeks ago and the sand just slides right off. How many times are you tracking in sand in the car from the beach? Grab a few of these Australian inspired Tesalate towels, with beautiful designs, plan a day at the beach with mom.
This towel also makes a great wrap when the sun goes down. It dries quickly too. I like the oversized towels so you have more room to spread out.
I also keep this towel in my car for those spur of the moment outings to the park too. It comes in a handy carrying bag and folds down small.
Eco & Sanitizing Water Bottle
I drink from my Crazy Cap Bottle daily and I'm still in love with it. The UV light built into the cap is brilliant for any mom who travels and isn't sure the water is safe. The UV light sanitizes not only the water in the bottle, but you can use it on surfaces to kill unseen germs. When mom is ready to travel again, she'll feel safer having this bottle with her.
By using a reusable water bottle, you're saving the planet, sure. But you're also saving mom the hassle of cleaning all the plastic water bottles out of her car.
You can read my full Crazy Cap Water Bottle Review here.
Travel Planner
If mom is doing all the planning, as most moms do, she needs a good travel planner with a full calendar to plan next year's adventures.
One of my favorites is this one on Etsy.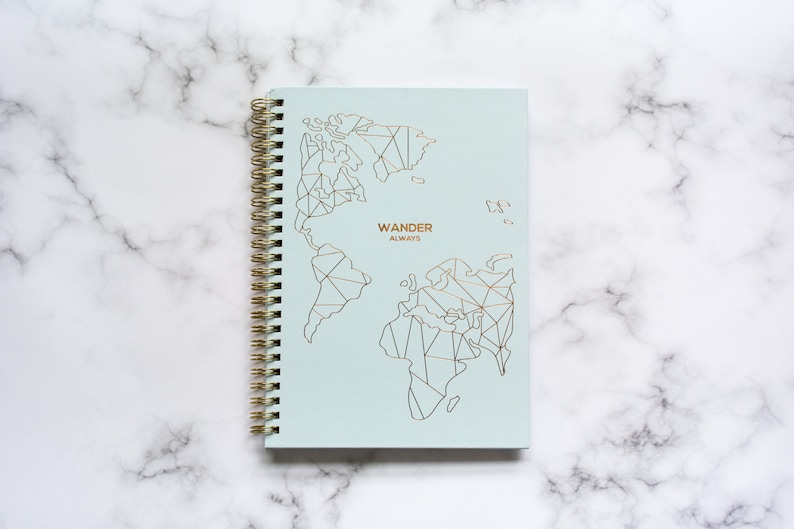 Etsy is a great resource for plenty of printable travel planning guides as well. You could get one or two and put them in a beautiful binder for mom too.
You can find more of my travel planner and travel journals here.
Travel Memories Gifts
Maybe you can't travel as much as you'd like right now. A gift that looks back on the fond memories may be in order instead. These custom gifts at Minted are a beautiful way to look back on all the travels you've had.
Choose from Custom Art Gifts here to turn one of your favorite memories into a work of art.
Travel Bag
Mom needs a travel bag that does it all, especially if she has to work from home or on the road. The Knack Back Pack is one of those bags that does everything. It has a padded sleeve for laptops, multiple storage compartments, and even expands to pack a couple day's worth of clothes.
The Knack Back Pack is one of those bags that I use daily, both for simple outings and for overnight travel.
More Travel Gifts for Mom
You may like these other travel gifts guides that I've put together over the years.
Gifts for Women who love to Travel