We may earn money or products from the companies mentioned in this post. At no extra cost to you, I only recommend products I have experience with. As an Amazon Associate, I earn from qualifying purchases.
Are you heading to the Florida Keys for Spring Break? Continuing with our Fun things to do in Key West, Florida, you need a place to stay! Whether you're looking for a party, relaxation, or family time in the sun, Key West has something for everyone. We choose a variety of hotels in Key West for your Spring Break vacation. Depending on if you need a romantic couples getaway or the perfect place for families, these are the top-rated choices.
Key West Florida is the southernmost city in the continental United States. It's a popular spring break destination to experience sunset cruises, waterfront accommodations, and warm sunny days. there are plenty of hotels to choose from for your spring break in Key West.
Best Hotels in Key West for Couples
The Historic Southernmost Point Guest House
If you're looking for an affordable place to stay that is within walking distance from Duval Street and all of its nightlife then this is your spot. They have free parking on-site and they offer rooms with kitchens so cooking breakfast won't be a problem.
The Southernmost Point Guesthouse is steps from South Beach. You can check prices here.
The Reach Resort
This luxurious resort is definitely on the pricier side but it offers everything you could want while on vacation including an award-winning spa, several pools, and even its own marina. Located in iconic Old Town, the Reach Resort by Hilton is near the Duval Street nightlife. It boasts a 137-yard private beach and rooms with private balconies.
Check out the Reach Key West Here.
The Cabana Inn Key West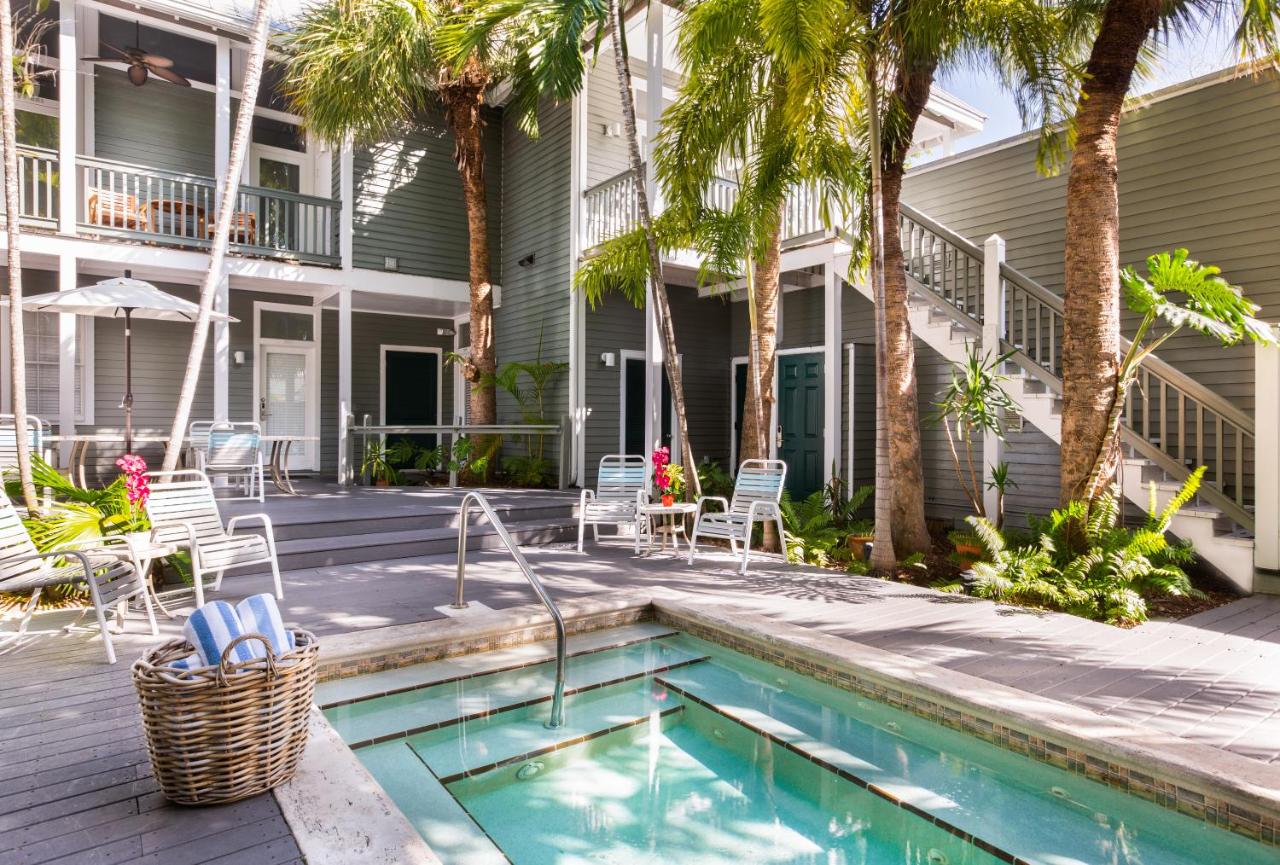 This adults-only inn has easy access to everything, including historic Duval Street, the Ernest Hemingway Home and Museum, and a 13-minute walk to Mallory square. It's a cozy space with an outdoor pool and a daily wine and cheese happy hour.
Book the Cabana Inn Key West here.
Best Hotels in Key West for Families
Casa Marina Resort
Located at the prime location of the southernmost point in Key West, this resort features gorgeous views of the beach and ocean as well as plenty of activities like kayaking right from their shore. Featuring a private beach, the Casa Marina Key West is a historic 1920s resort. Everything you need is here including water sports activities such as jet skis, fishing, kayaking, tennis courts a full-service restaurant, and oceanside massages. This is an incredible luxury location and truly the ultimate in beach resorts.
They also offer a free kids club for the little ones.
Book the Casa Marina Resort here.
Sunset Key Cottages
These cottages are located on their very own key and come with all the amenities of a luxury resort-like private beaches, gourmet kitchens, and concierges. You get ocean views from all angles in this tropical paradise.
It's voted one of the top 12 Resorts in the Florida keys.
The cottages are great for families as they have full kitchens and separate bedrooms.
Visit Sunset Key Cottages here.
Hyatt Centric Key West Resort and Spa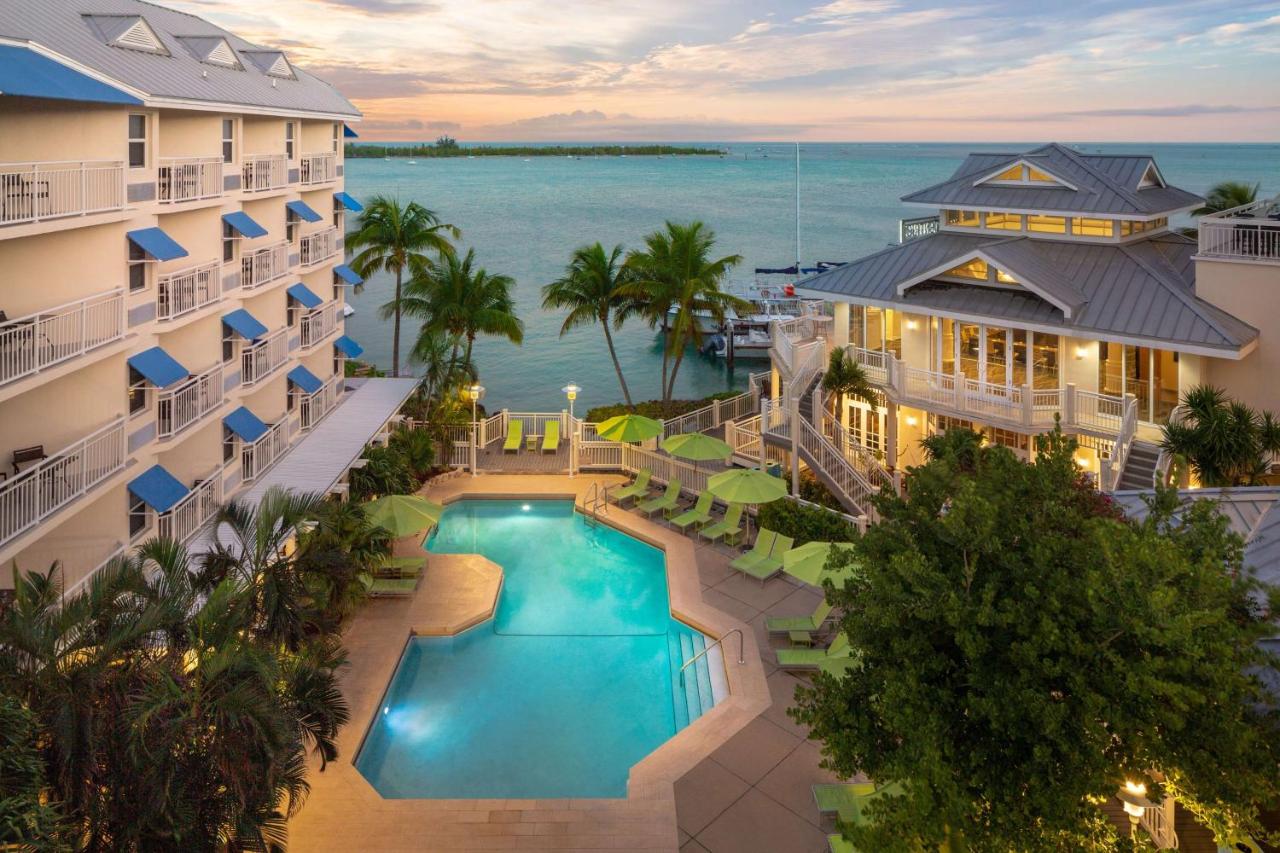 The waterfront resort overlooking the Gulf of Mexico could easily be a romantic Key West hotel for couples as well. However, these spacious guest rooms are great for families looking to be close to the action. In fact, it's steps from Mallory square where you can experience the Sunset celebration nightly. Every room has a private balcony. And the views are stunning. Plus, kids stay free, making it the best place for your family vacation.
Book the Hyatt Centric Key West Resort here.
Ocean Key Resort
Located in the heart of Old Town Key West, Ocean Key Resort & Spa is centrally located and offers views that you won't find anywhere else. It's perfect for families looking to be in the heart of all things Key West!
They also offer family-friendly amenities like a kids club, poolside activities, and even an onsite pizza restaurant!
Book your Ocean Key Resort here.
Margaritaville Resorts
Near Smather's Beach, Spring Breakers will enjoy the Margaritaville Beach House in Key West. Stay in standard rooms up to a two-bedroom suite. the resort boasts activities for all ages, including the grownups. There's always something going on at the Beach House Paradise, so check out their offers here.
Budget-Friendly Key West Hotels
As for budget-friendly Key West Hotels during spring break, I did not find any that I would recommend that are under $200. Spring break is part of the high season on the island.
Even vacation rentals on VRBO are at least $400 a night. I did find a houseboat for $286 here that could be a lot of fun.
If you're looking for a budget-friendly Florida Keys vacation, I'd recommend staying in the middle keys and drive to Key West for your spring break fun. Or head to Key Largo, which is a short drive from Miami, but still gets that laid-back island vibe.