We may earn money or products from the companies mentioned in this post. At no extra cost to you, I only recommend products I have experience with. As an Amazon Associate, I earn from qualifying purchases.
If you're planning a trip to the Wizarding World of Harry Potter at Universal Studios, you may want a few character items to wear on your trip. Even if you don't have a trip planned soon, show off your wizard pride with these Harry Potter t-shirts.
When we visit Universal Studios, we see a lot of Harry Potter tees. It's definitely fun to show off your house pride, or your love for the Harry Potter franchise. I sought out a few original and fun tees that are sure to be a hit in the Wizarding World. These t-shirts are all handmade items found on Etsy.
Harry Potter at Universal Studios
Before I share my absolute favorite and unique Harry Potter T-Shirts, let's highlight a few of the things you need to know about The Wizarding World of Harry Potter at Universal Studios.
This T-shirt is what led me down the path to find the most unique Harry Potter T-shirts. It says "At my Favorite School with my Favorite Wizards." It's the perfect tee to visit Universal Studios. Click here to order yours today.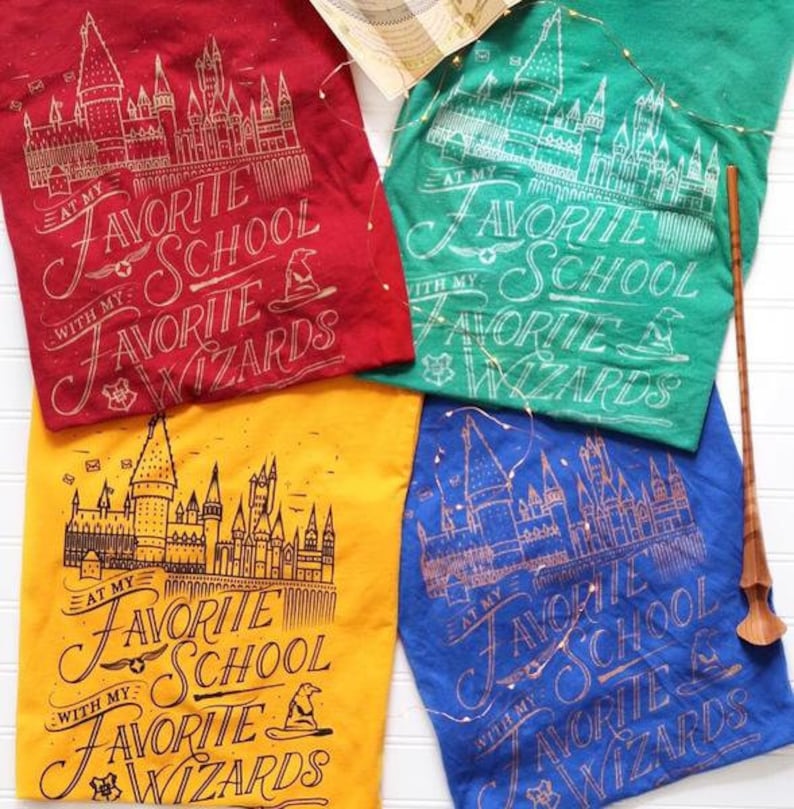 Harry Potter and the Movie Tees
Show your love for the whole movie franchise with these Harry Potter T-shirts. Click on any of the links to shop directly or click on the images.
This first one is a classic Harry Potter T-shirt, available in any of your standard Hogwarts House colors. Click here to pick your favorite color.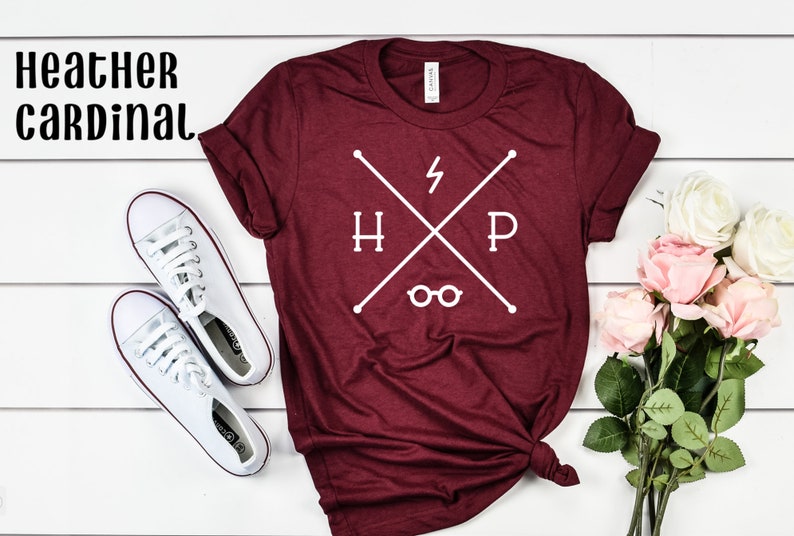 Keep looking for Harry Potter. Click here to shop this tee.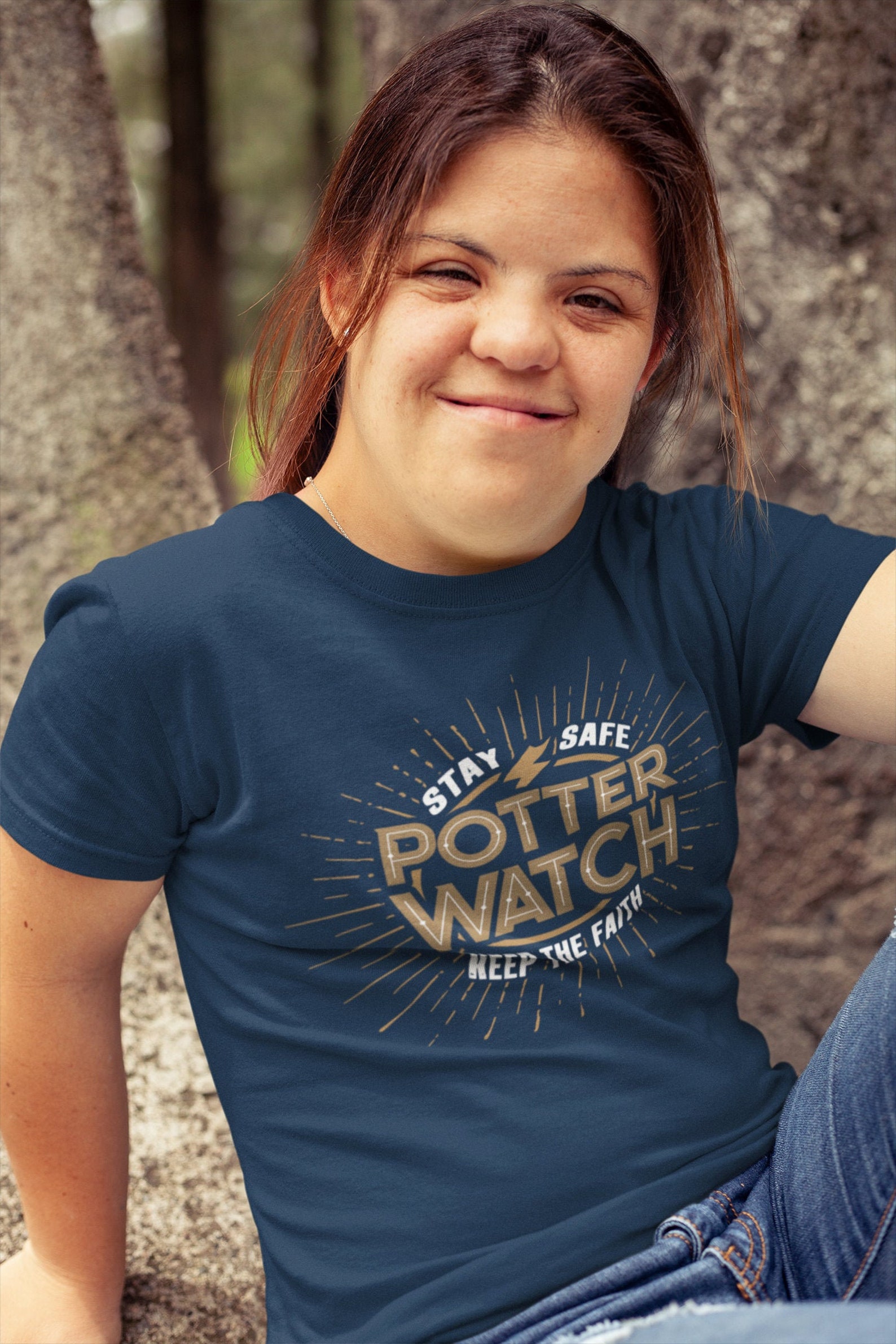 Nitwit and other oddment things to say. Click here to shop this tee.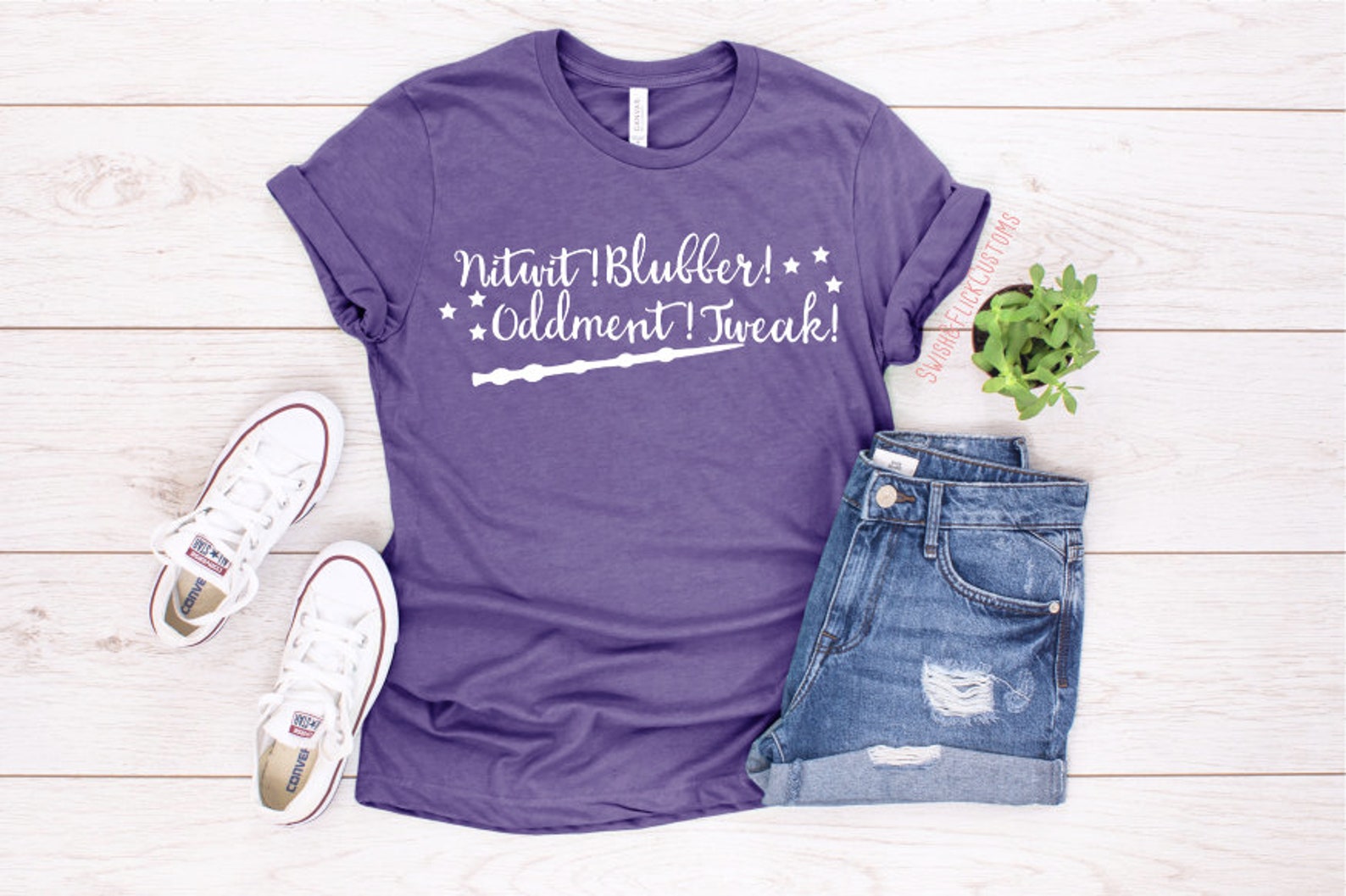 I know who I'm voting for in the next election. Show your voting support here with this Dumbledore & Hagrid t-shirt.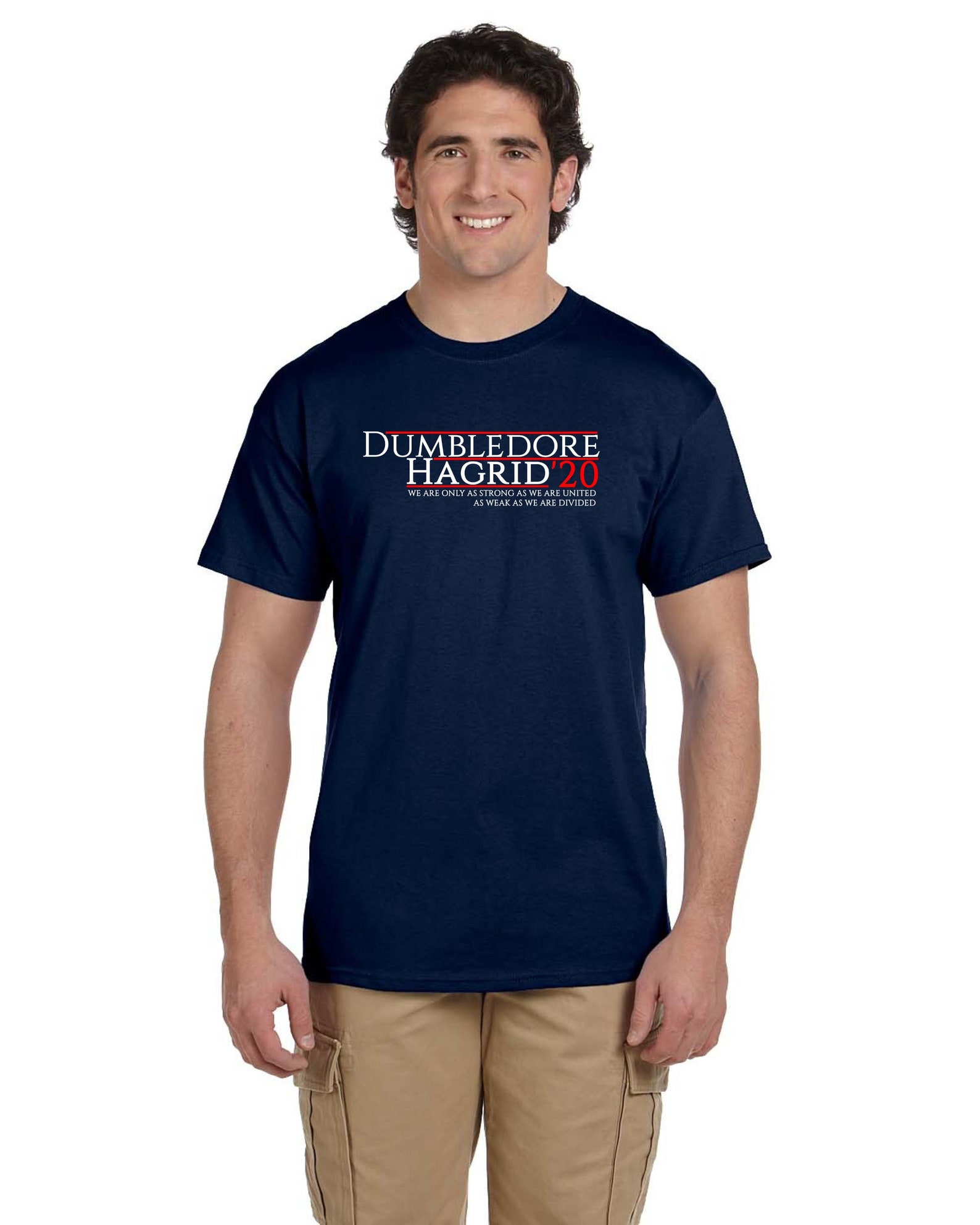 I love the retro look of this Hogwarts tee. Click here to shop.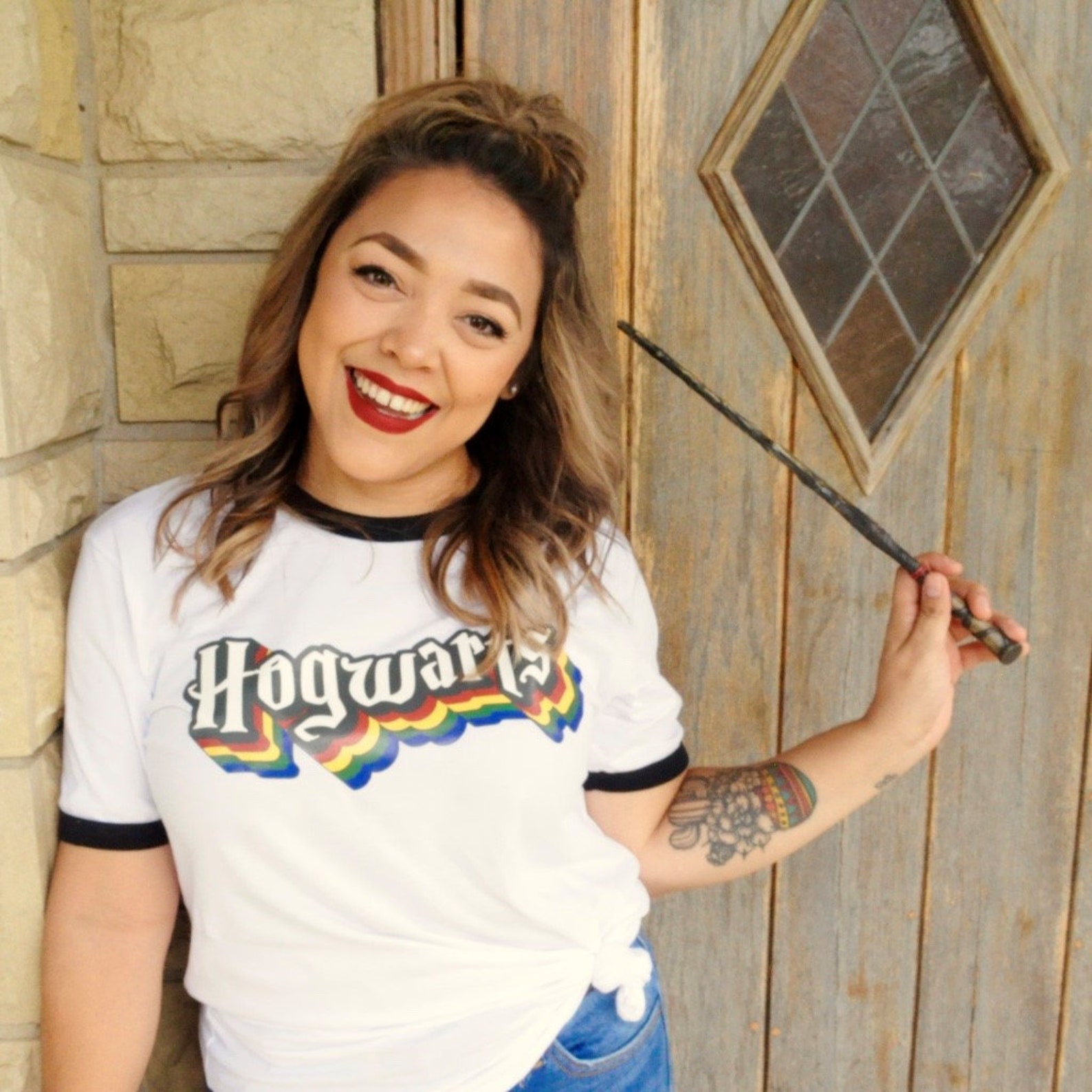 I never see anything that's just about Neville. Click here to remember Neville with this tee shirt.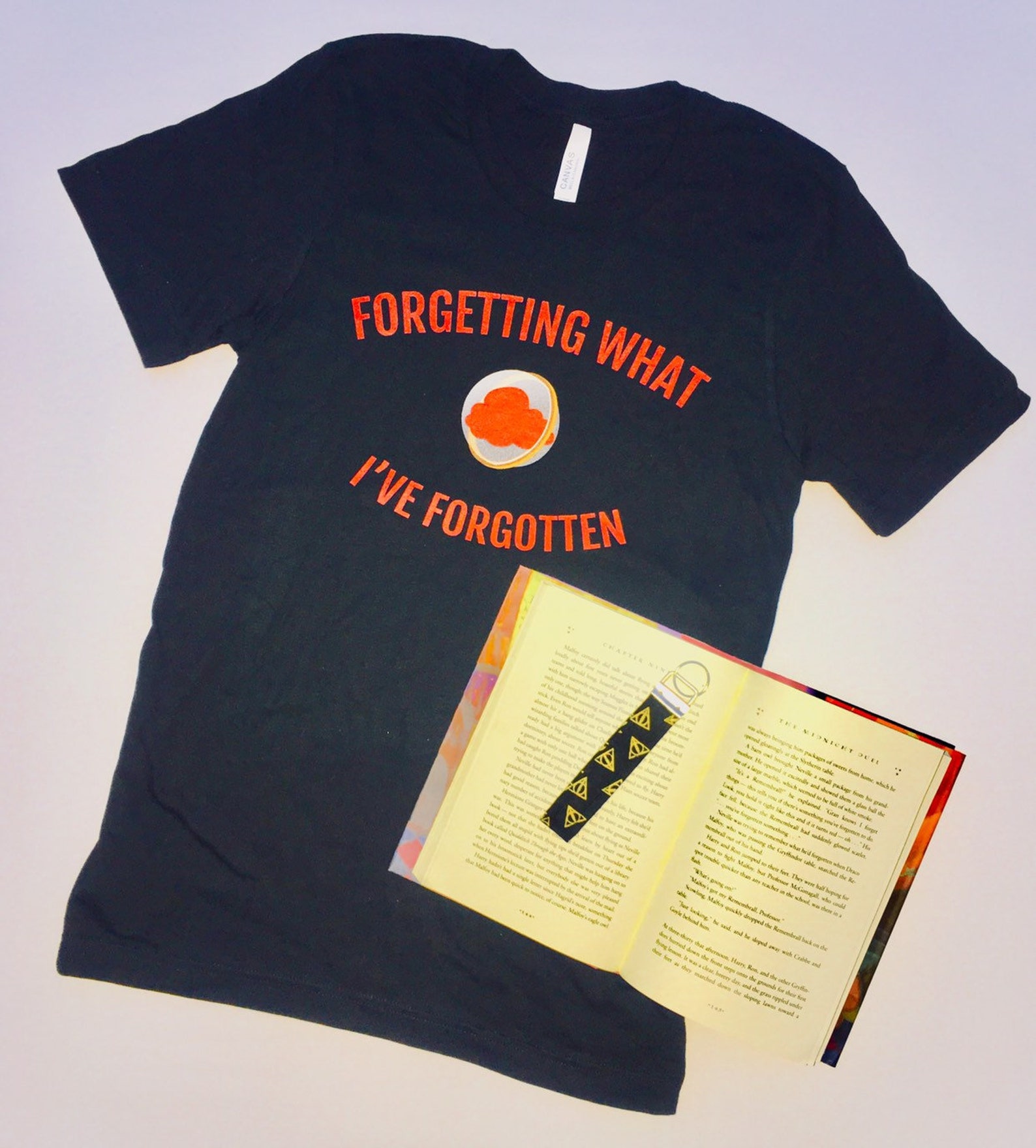 I love this sweet-looking Honeydukes tee shirt. Click here to order yours without waiting until you're a third year.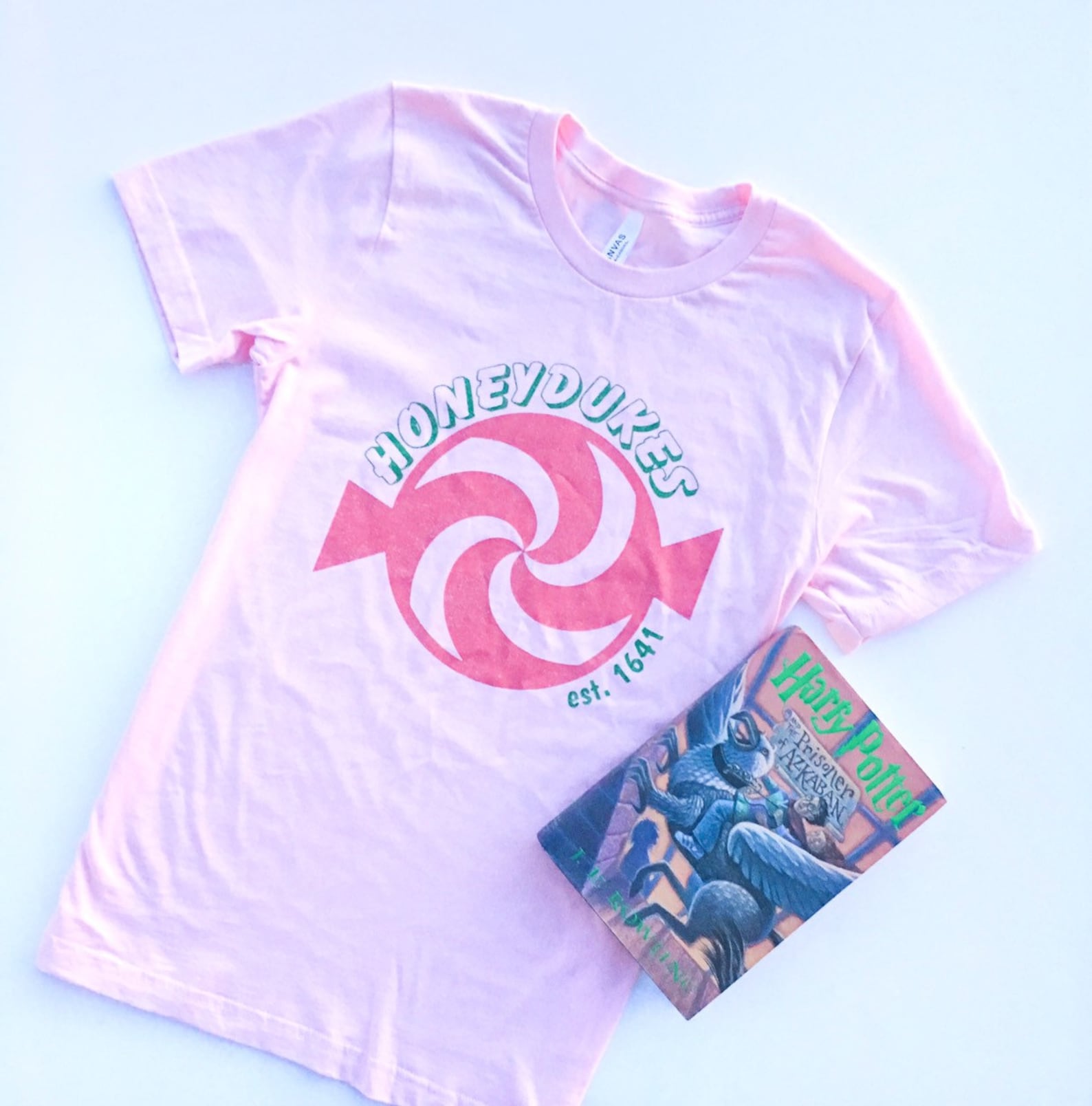 Another in the sweet treats series. This tee comes in other colors to represent the other houses, but I personally like the blue. Click here to buy now.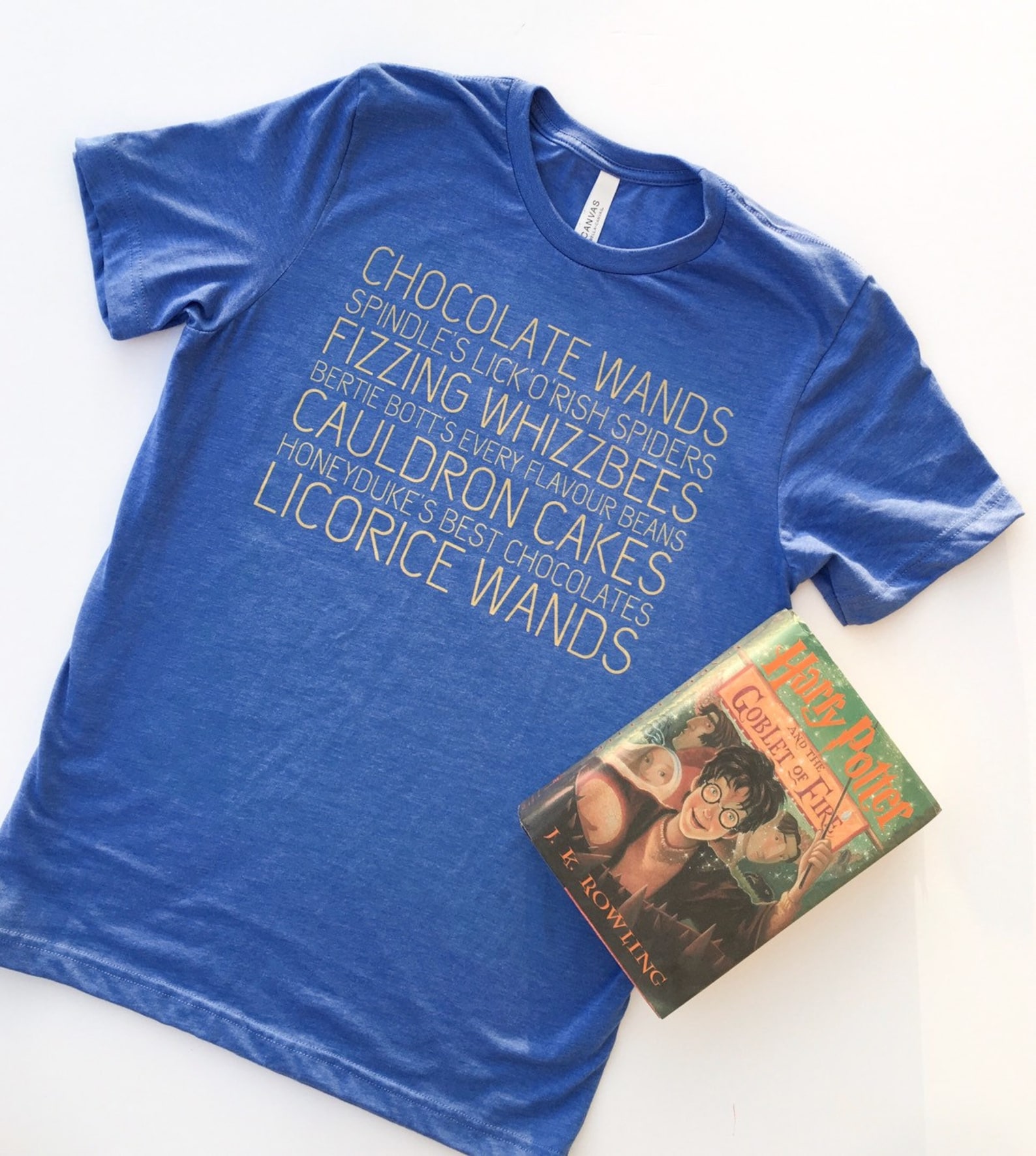 I love a bit of a mashup. Don't let the Muggles get you down is related to a quote from The Handmaid's Tale. Click here to see the different colors available.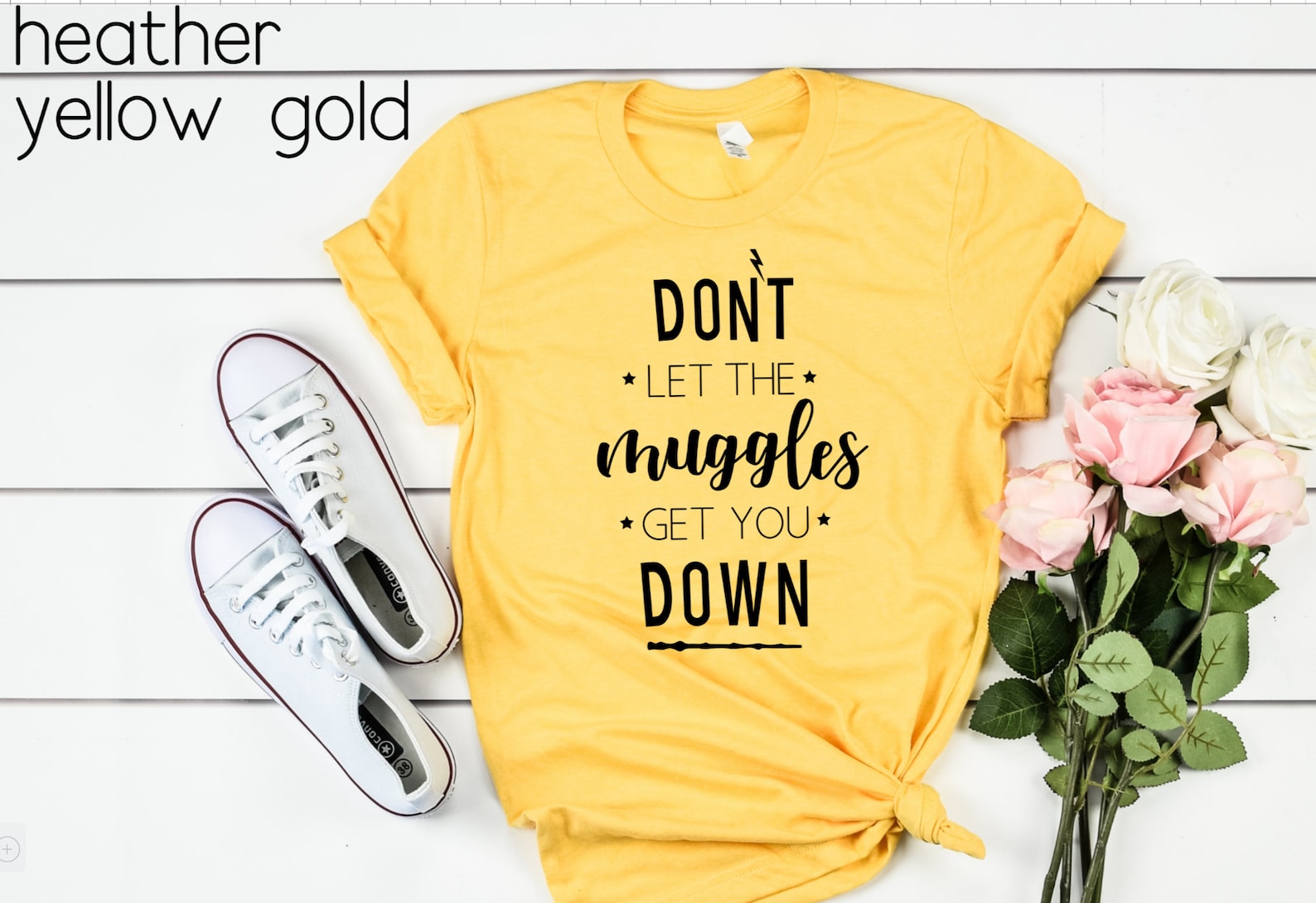 There's always someone that says the book was better. Show them you agree by shopping this tee shirt that is just for the Harry Potter Book series. (Yes, I think the books were better, but the movies are darn good!)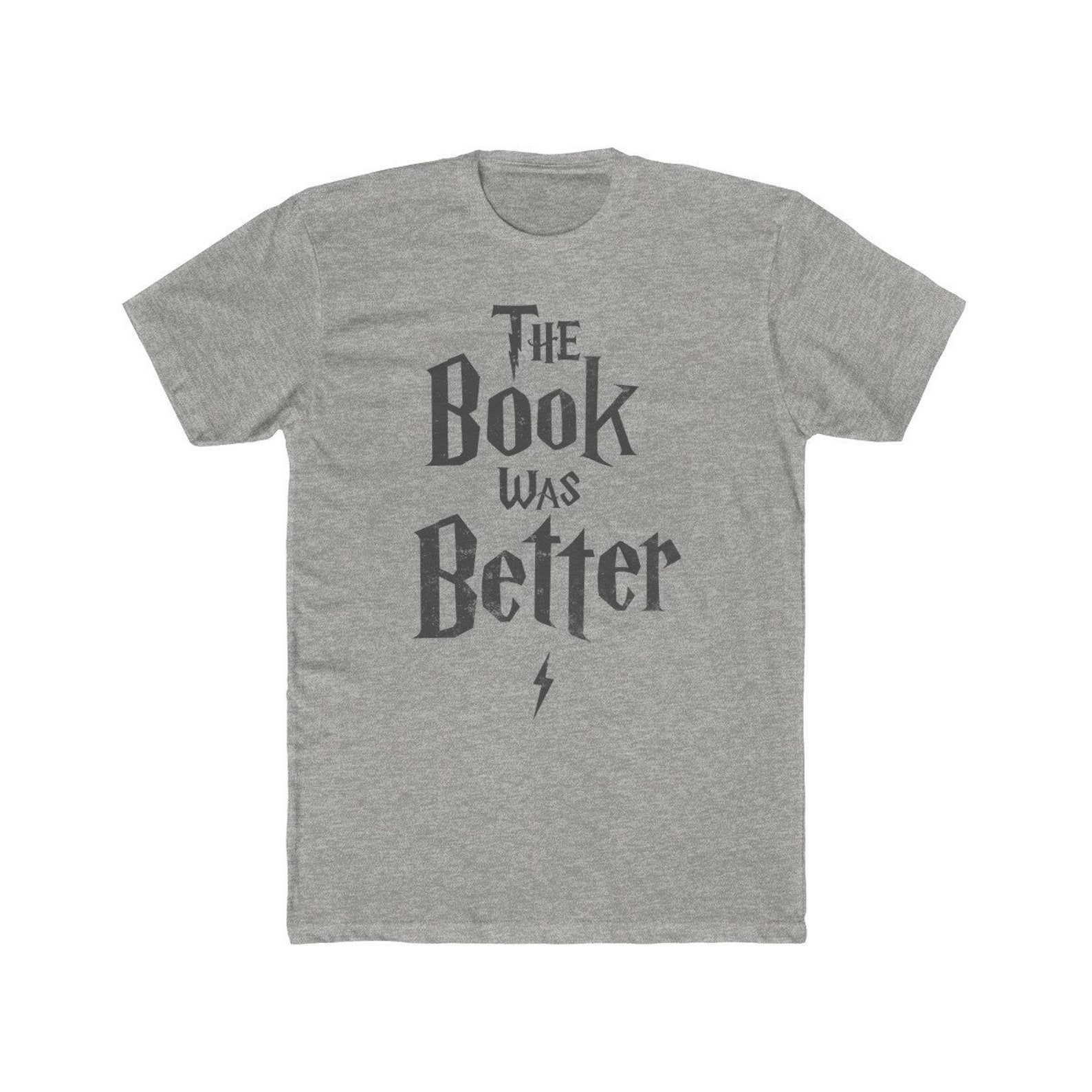 This could be how a Southerner might learn to wave wand magic in the wizarding world. Order multiple different colors here.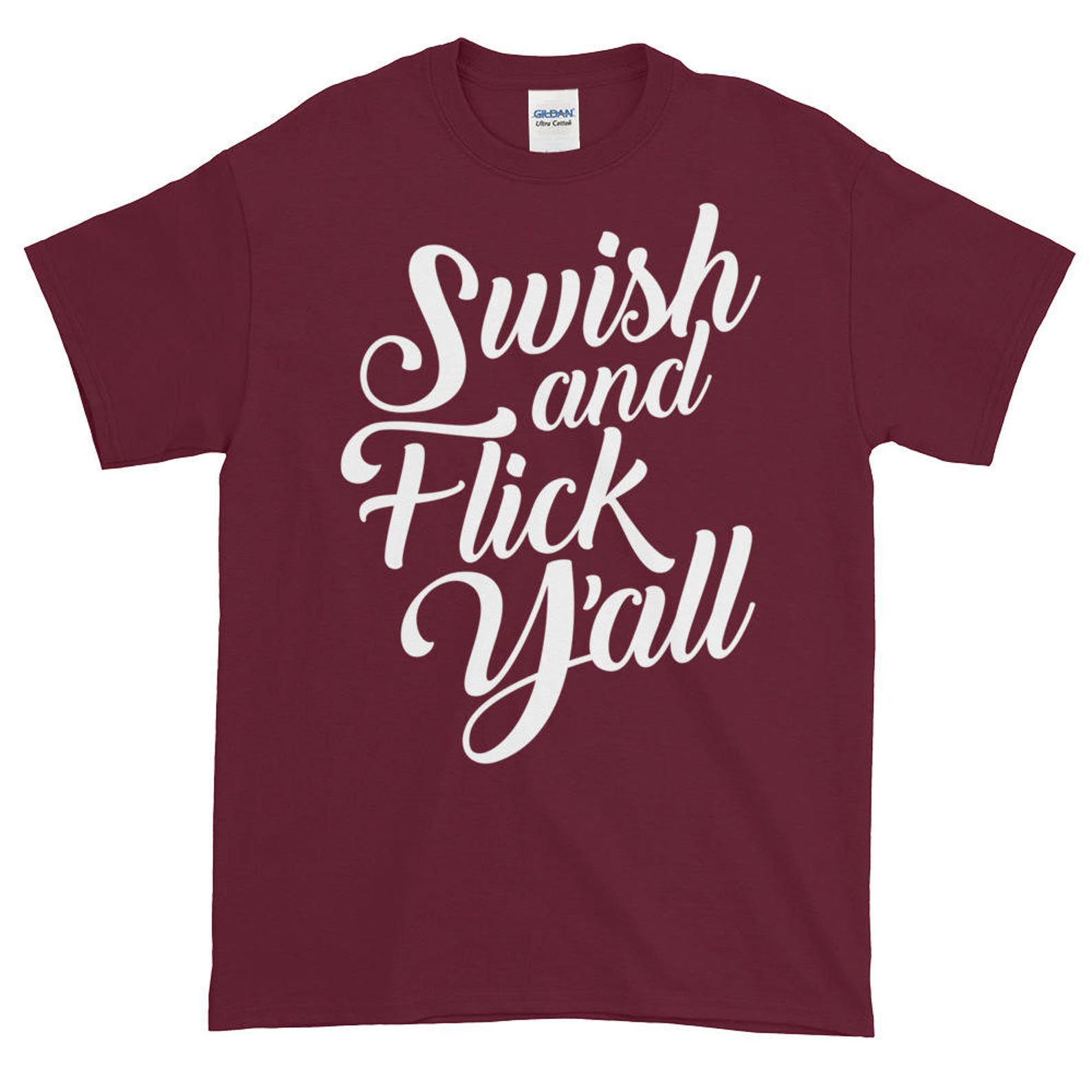 If you get the phrase, "Hold my beer," than this might be the t-shirt for you. Represent your butterbeer here.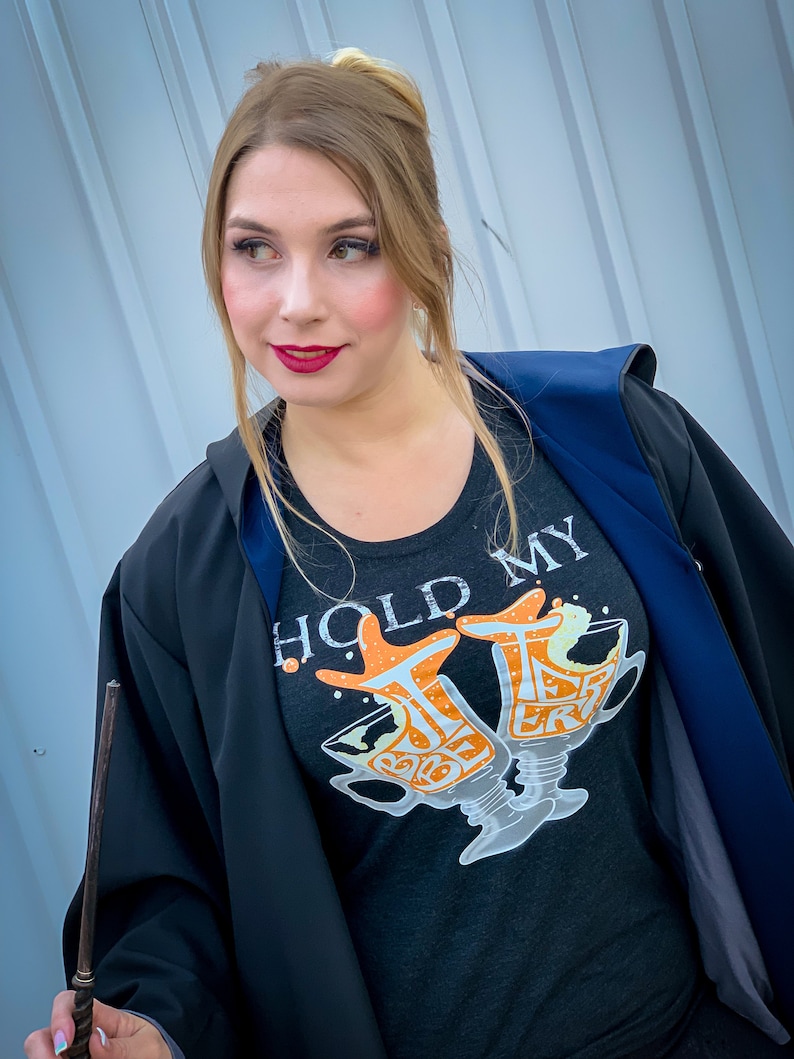 I love the subtlety with this sunflower tee. Click here to see all the colors.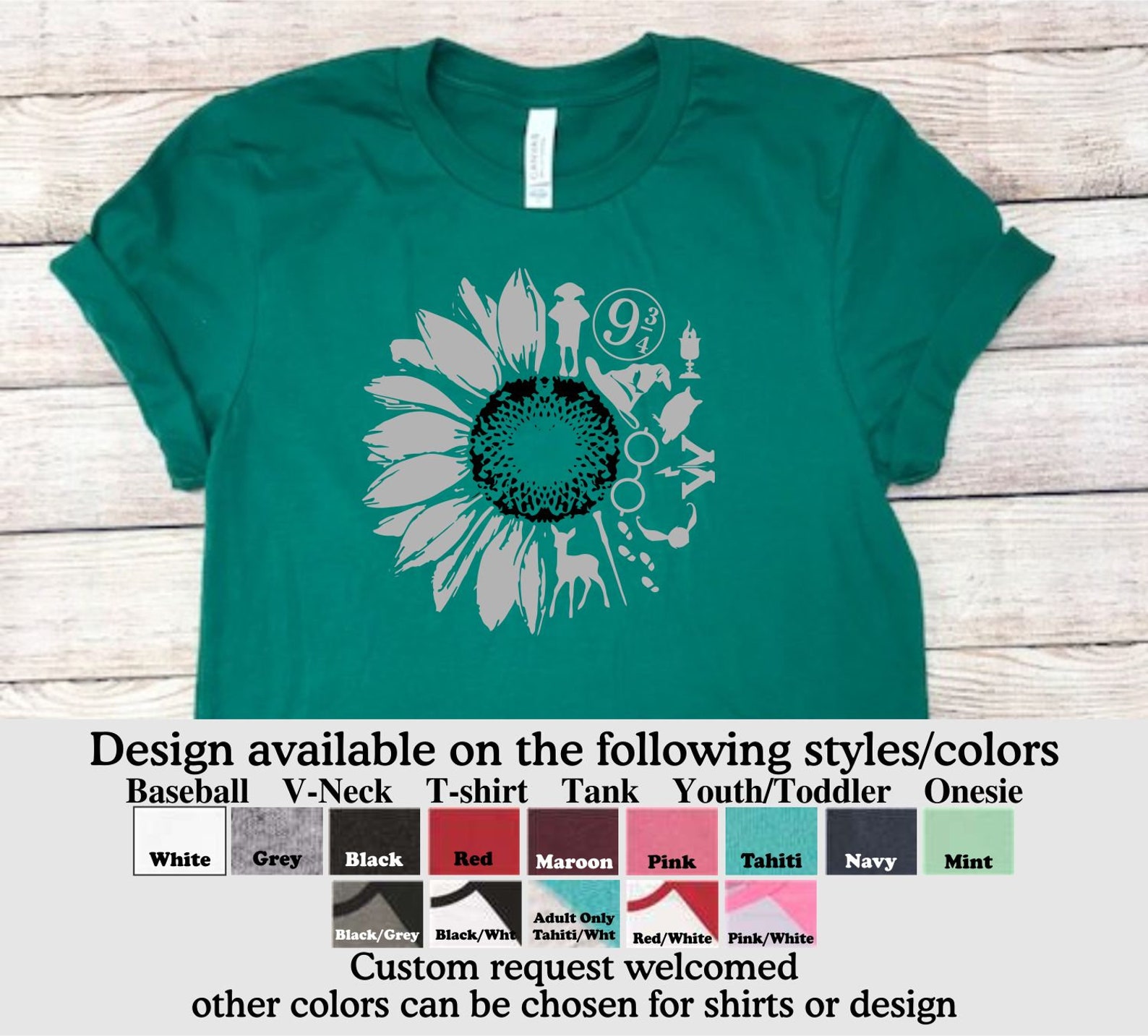 House Pride
Whether you're a Slytherin, like my daughter, a Ravenclaw, like my son and me, or a loyal but brave Gryffinpuff like my husband, you can have your house pride and wear it too! Show off your house pride with these tees.
I love these below tees are simple, yet perfect for each house. Click on each image to go directly to that listing.
If the stars align, you'll be sorted under the sky rather than by the sorting hat with this beautiful Hogwarts t-shirt. Click here to buy.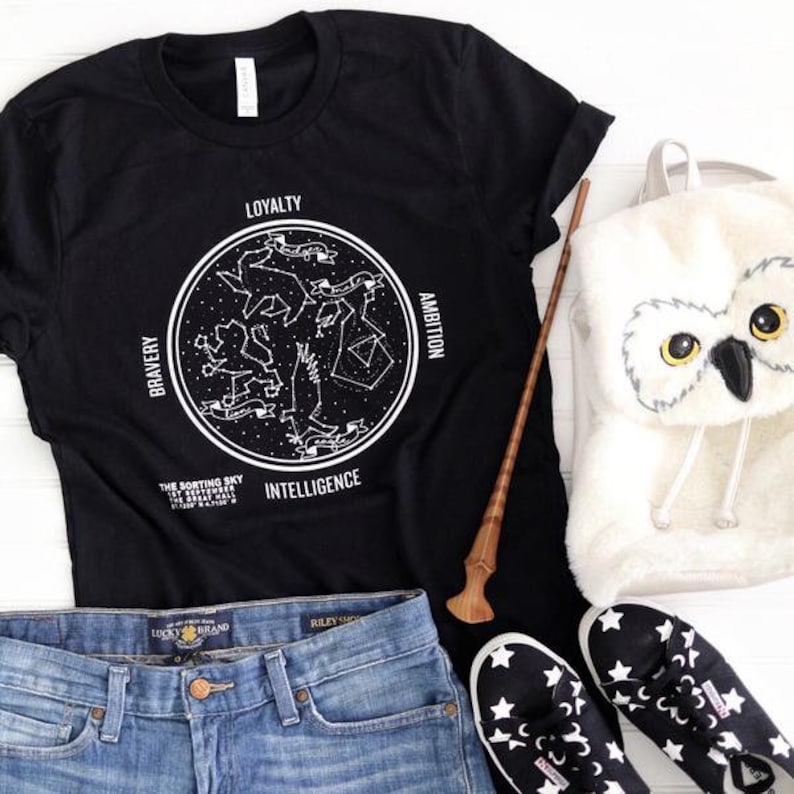 While the quote may come from a Gryffindor Hermione, it does describe the Ravenclaws. Click here for this exclusive t-shirt.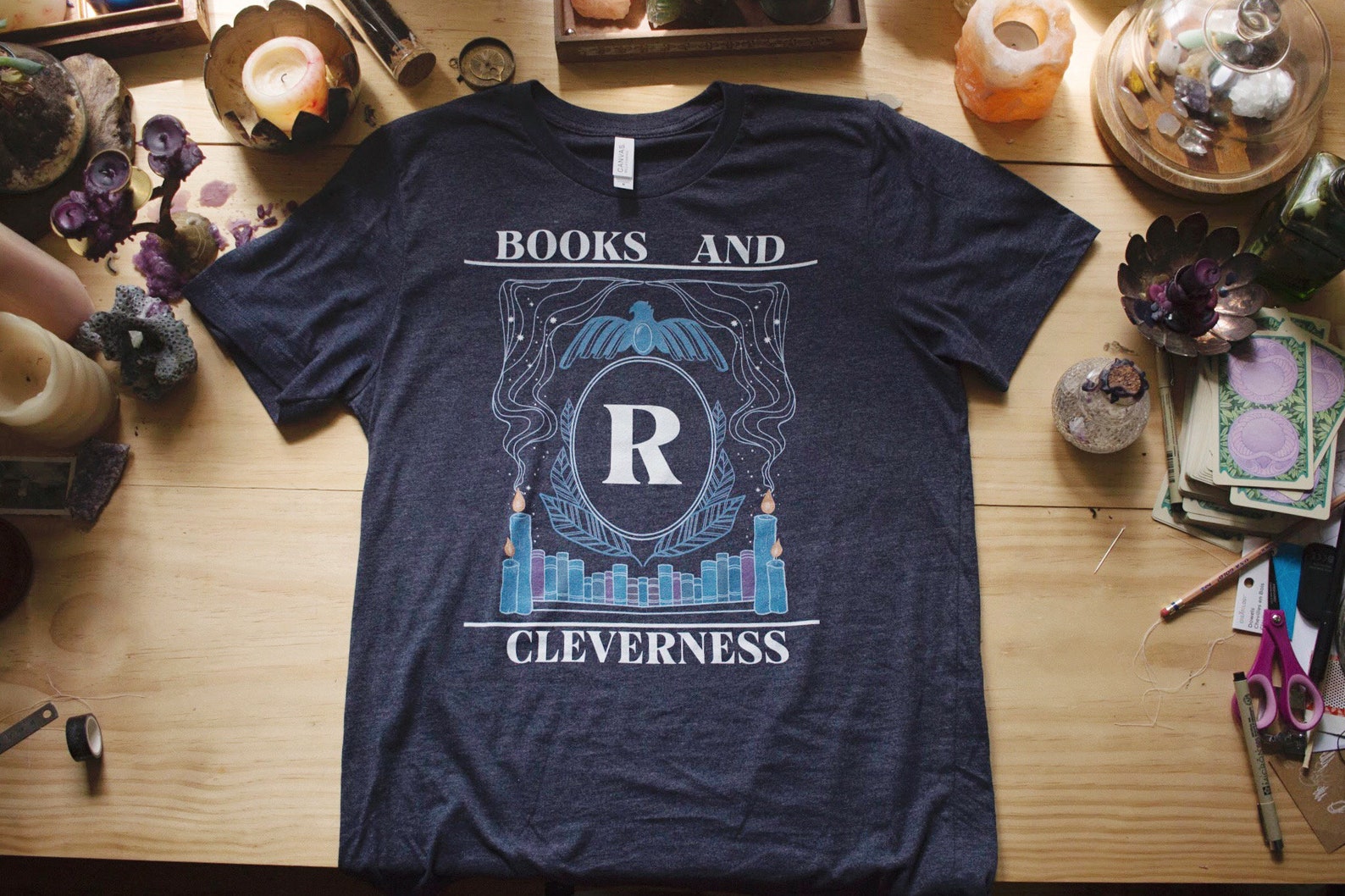 These house tees are soft and perfectly stitched. While simple, click here to take a look at how perfect these Harry Potter tees are.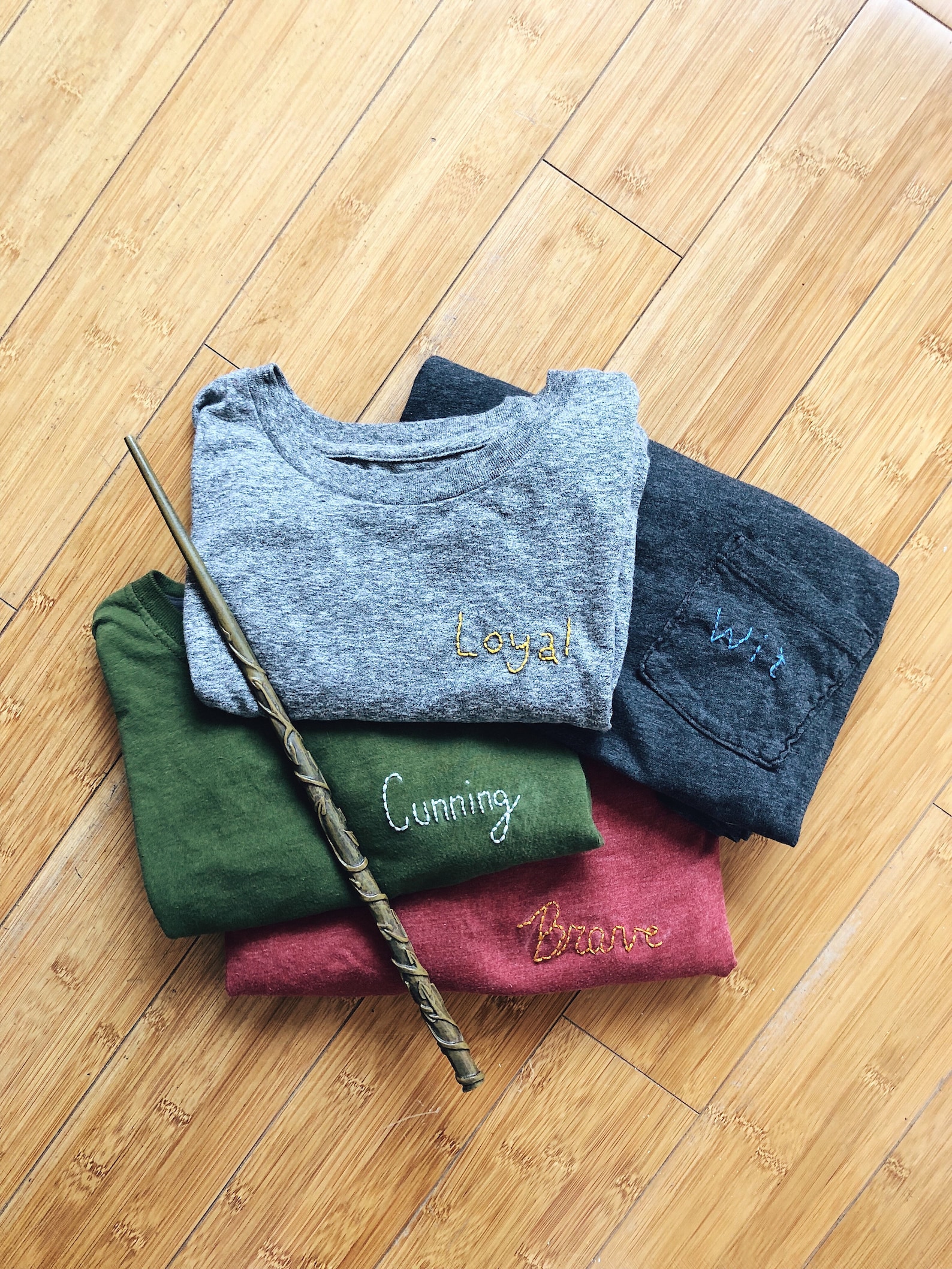 These Hogwarts House T-shirts are nice clean lines and letters, but say everything you need them to say. Buy yours here.
If you've managed to make it all the way through seven years of Hogwarts, show off your Hogwarts Alumni pride with one of these shirts. Available for Hufflepuffs, Slyterins, Ravenclaws, and Gryffindors. Click here to order.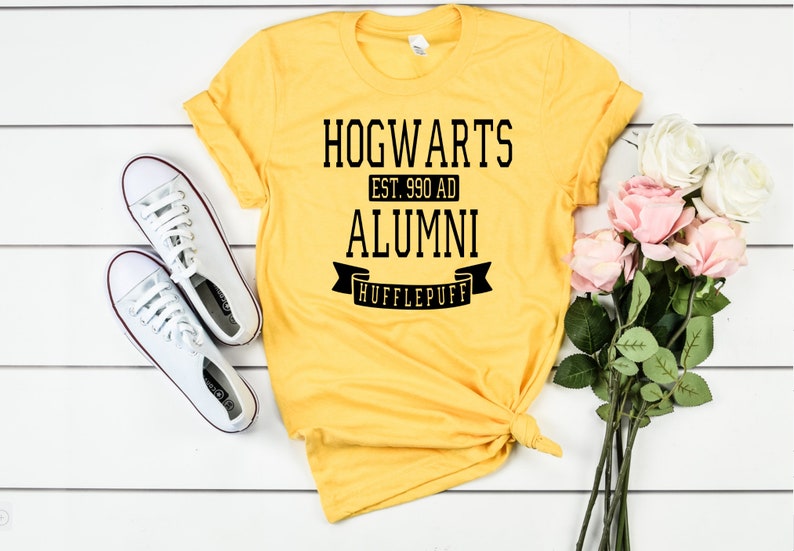 This is another great mashup. If you're a fan of the Friends series and a Harry Potter fan, these shirts are for you. Click on the images below to go directly to your Hogwarts House.
So which is your favorite? Can't decide? Me either! I do have them all saved here so you can shop from the entire list… or use these as a spring board to find your own Unique Harry Potter T-shirts to wear to Universal Studios.