We may earn money or products from the companies mentioned in this post. At no extra cost to you, I only recommend products I have experience with. As an Amazon Associate, I earn from qualifying purchases.
We know that when we start to travel post-COVID-19, that the world will look like a different place. We will be wearing face masks as a regular part of interacting with the world. So why not have some fun and get creative with your face coverings. I have a few different suggestions that we love for our face masks. And of course, it needs to be travel themed, right?
CDC Mask Recommendations
Right now, the CDC recommends wearing a non-medical, cloth face mask in public. Medical masks should be reserved for healthcare workers.
The following is how to wear a cloth face covering from the CDC:
Cloth face coverings should—
fit snugly but comfortably against the side of the face
be secured with ties or ear loops
include multiple layers of fabric
allow for breathing without restriction
be able to be laundered and machine dried without damage or change to shape
The CDC also has recommendations on how to make your own.
Travel Themed Face Masks
Zazzle has so many cute face masks available. You can even create and brand your own. Plus, Zazzle often has sales and free shipping, so it's worth spending some time browsing their site. These, however, are a few of my favorites.
Zazzle Designs
Off to See the World – Camping themed for the adventurer and wanderer spirit, this one does have the insert slot to provide you with an extra layer of protection.
This cute travel symbols face mask is another great alternative for a fun design.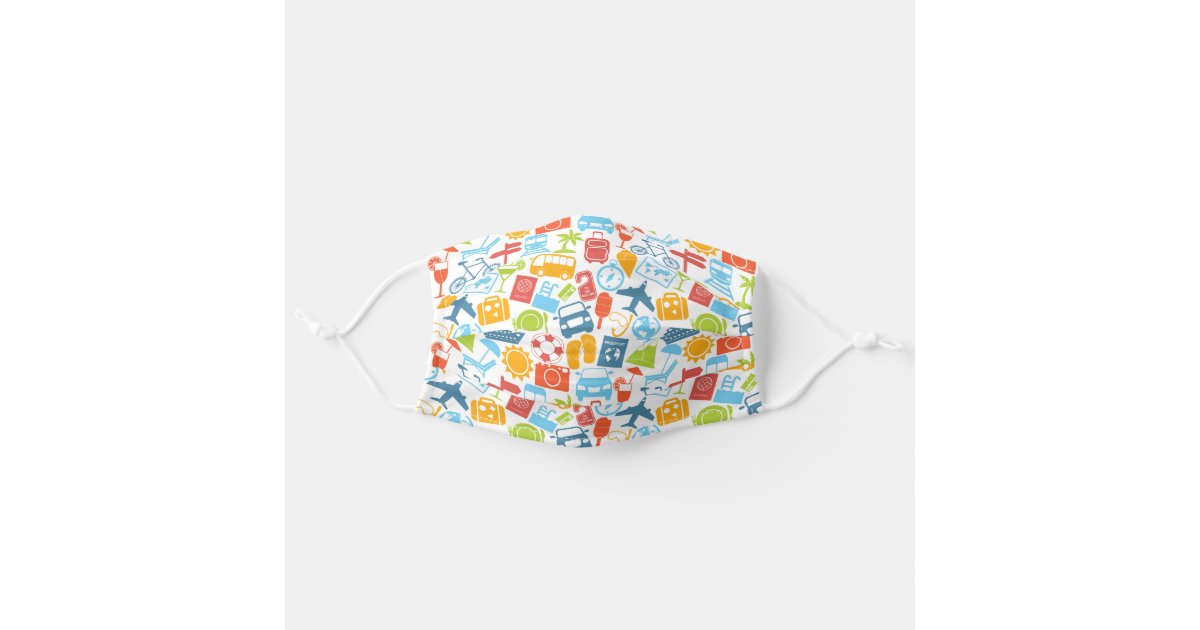 Etsy
Etsy is always my go-to place for unique products, and the sellers making masks are no exception. I hit Etsy up for our favorite theme park style masks along with a few others.
As you know Universal Studios is one of our favorite places to visit because of the Wizarding World of Harry Potter. This Harry Potter face mask is the perfect addition to our collection.
Click through the link as she has other Harry Potter fabrics too.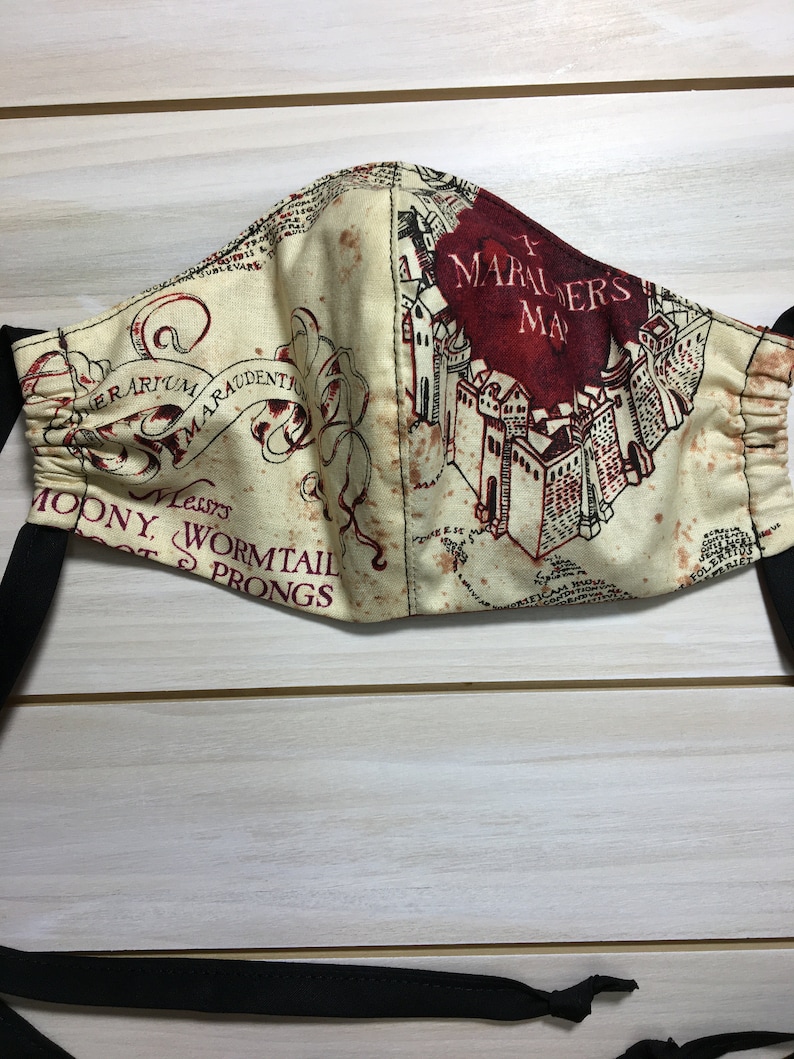 Why not have a little fun with these Disney face masks that look like characters' mouths. These should be fun for the younger ones in your family as it's not just about protection, but also dressing up. Check out the link, as she has dozens of styles.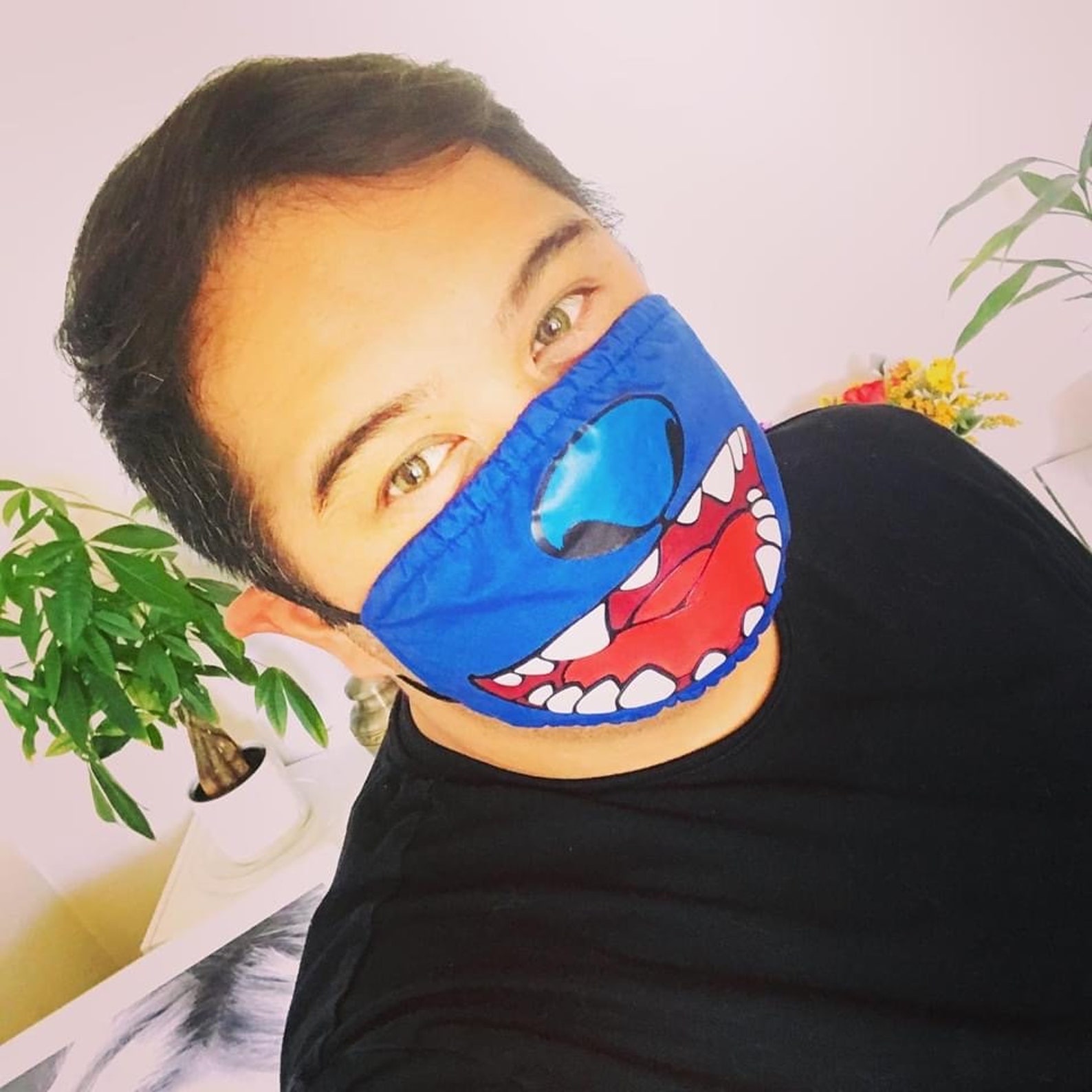 Did you know that Marvel has a presence both at Walt Disney World and Universal Studios? Long before Disney bought the rights to Marvel, Universal created a whole land at Islands of Adventure. After Disney purchased the rights, they agreed that Universal would be the comic book side of Marvel, and Disney would promote the action move side. I like the comic book side of these masks as one of the more unique options.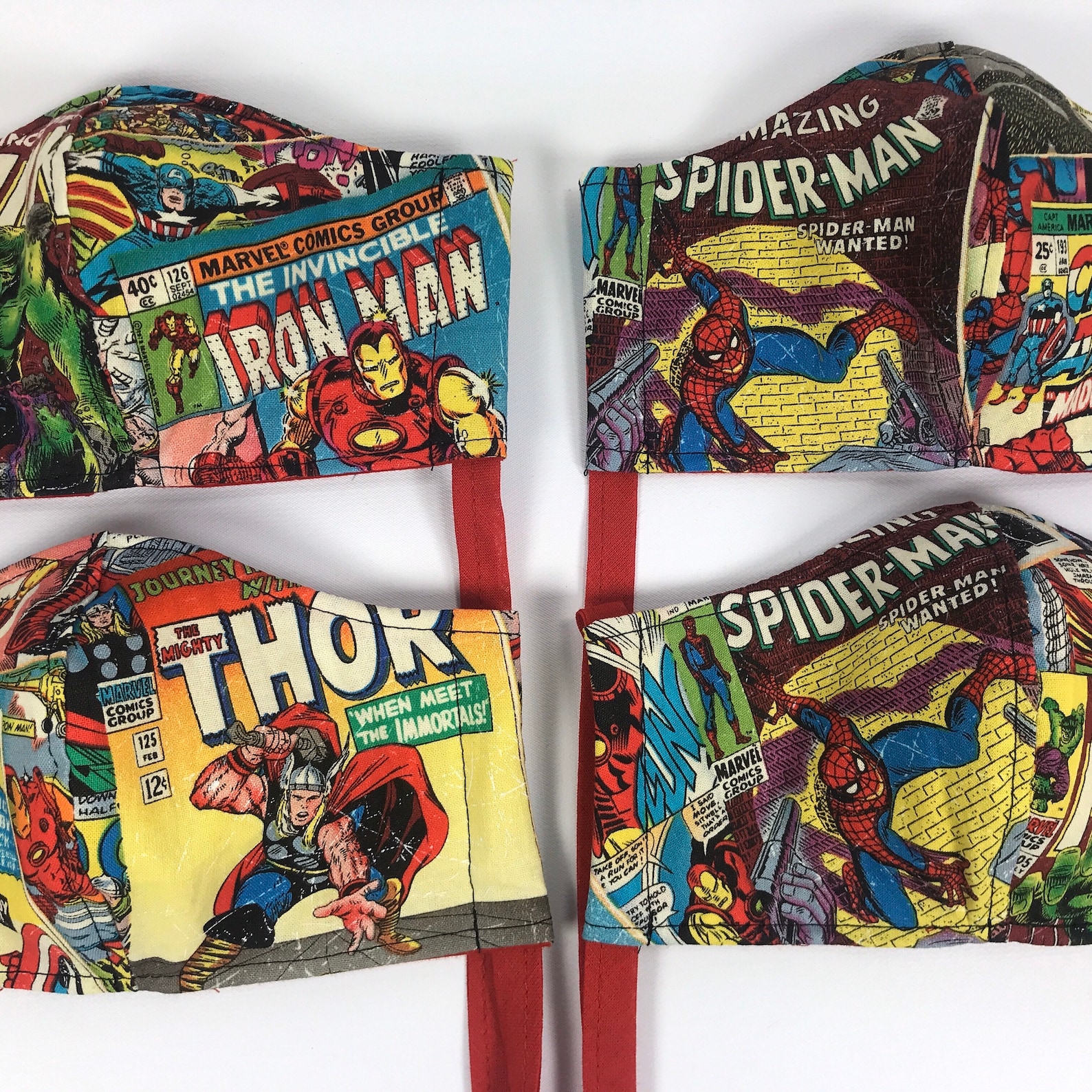 If you love a good road trip, and I do think road trips will be the way to go over the next few months, you need to show your support for hitting the road with this Route 66 face mask.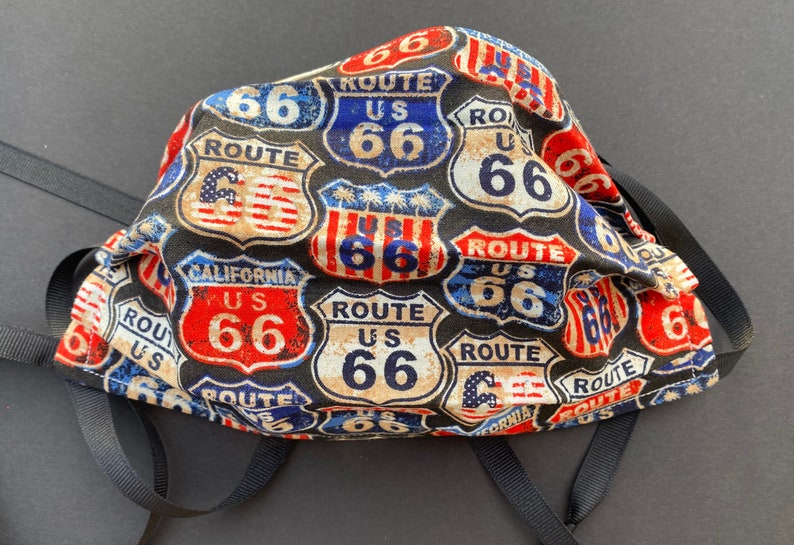 Neck Gaiters, Buffs, or Face Shields
If you want a face covering that's more like a buff or scarf, this beachy themed buff will do the trick. What I like about these (and you'll see more below) is that you can use them as face masks now, but also has head coverings, scarves, and wraps later on. An added bonus is that these have UPF protection making them even more important to have.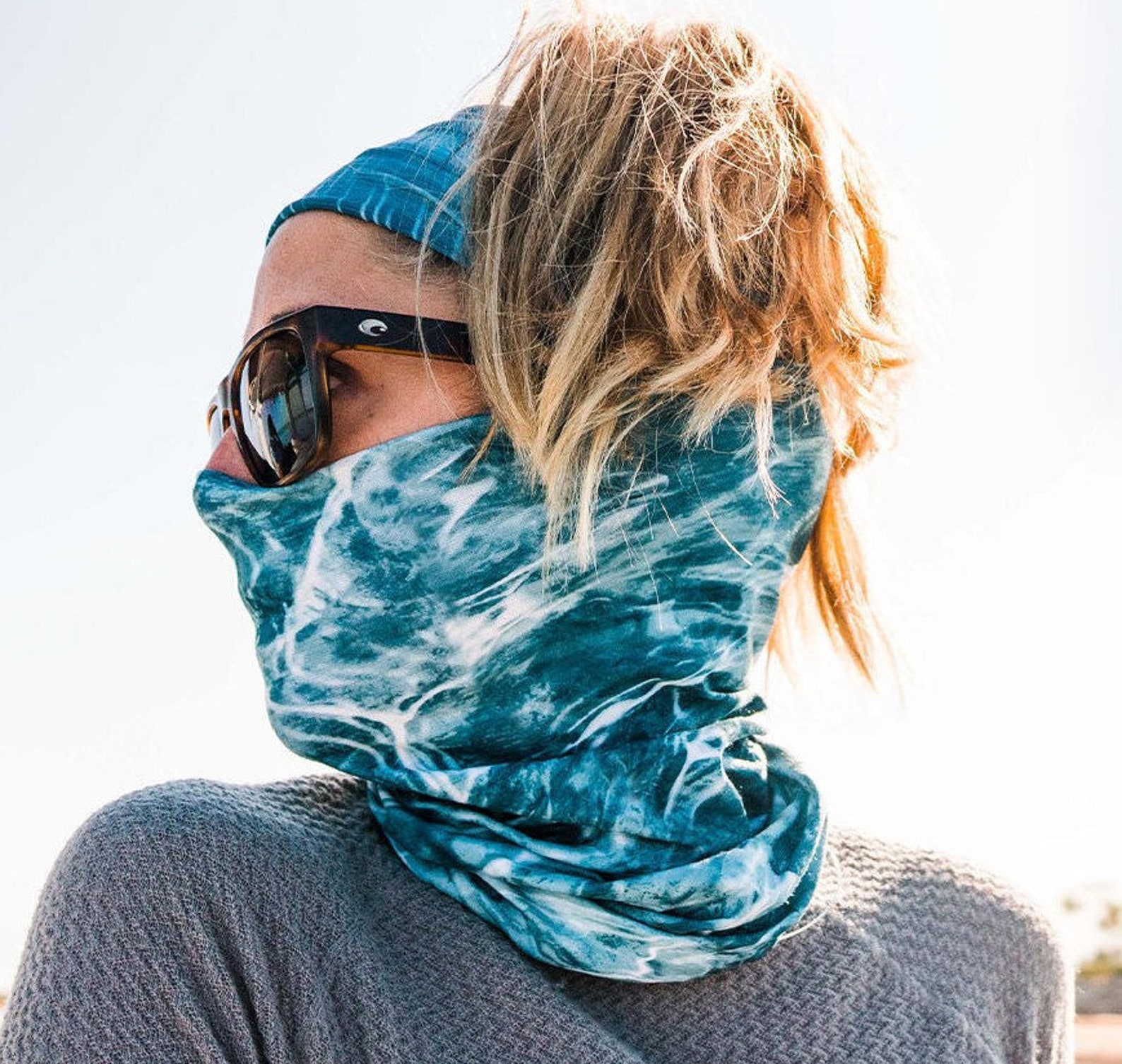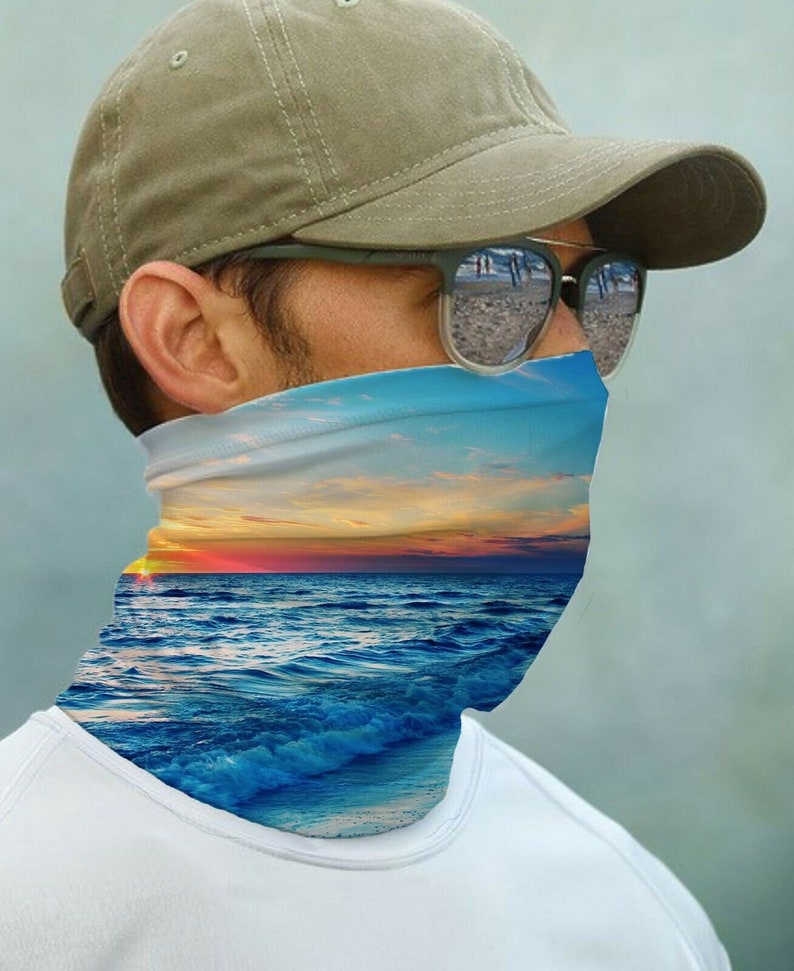 McGovern & Co
McGovern and Company make National Park-themed banas, bandanas, and scarves. These are some of my favorites. They are beautiful, versatile, and definitely travel themed. We own a few of these even prior to needed face masks as they are UPF rated and great for heading into the outdoors. Below are a couple of my favorite designs.
This Dead Horse Point State Park is full of beautiful colors.
You could also go iconic Yellowstone with this Morning Glory Bana.
Need help figuring out how to wear a buff? The image below gives you some ideas.
Salt Life
Salt Life also has masks and face shields that represent that classic salt life style.
Do you have a destination you love? Chances are there are masks and neck gaiters that are perfect for you.