We may earn money or products from the companies mentioned in this post. At no extra cost to you, I only recommend products I have experience with. As an Amazon Associate, I earn from qualifying purchases.
Are you a Shark Week Fan? Can you believe that the Discovery Channel has been broadcasting this since 1988? For your Shark Week 2020, especially since travel is limited, you need to make it an event.
This year I've put together everything I think you'll need to enjoy Shark Week, both at home, and with some future travel plans.
Get the Discovery Channel
Yes, this should be obvious that you need the Discovery Channel in order to watch Shark Week. However, many people, us included, don't have cable. If you want to watch Shark Week, make sure you have the Discovery app on your smart device. For example, on your Amazon Fire Stick,
I would then recommend using Hulu to watch the Discovery channel. You can sign up for a free trial or go all in and get Hulu live so you can watch based on the schedule below.
Get your Shark Sunglasses
Each year, Knockaround Sunglasses designs an exclusive pair of shades for Shark Week. And when you buy these sunglasses, they donate $5 to Oceana in their ongoing effort to protect the world's oceans.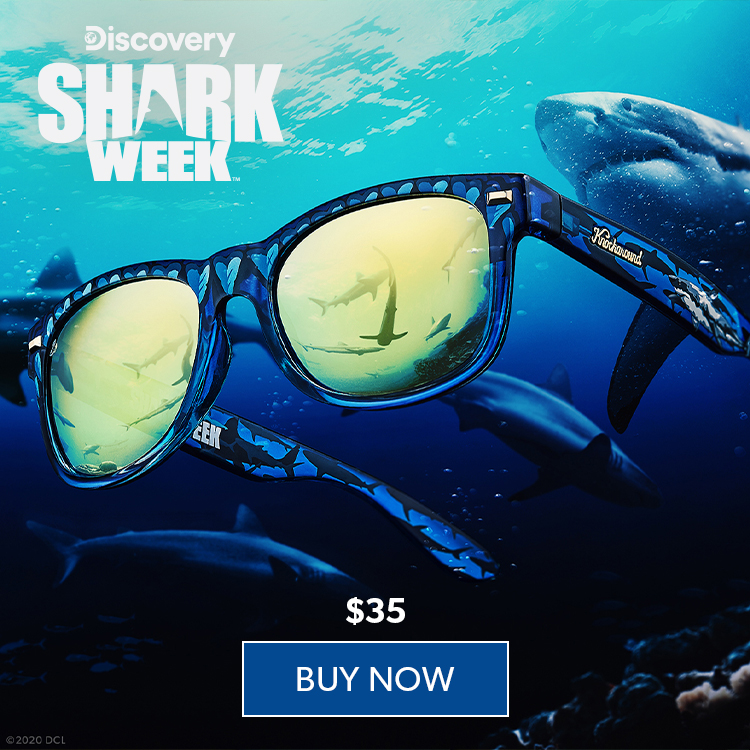 Shark Week 2020 – $35
from:
Knockaround
Get Your Shark Wear
Let everyone around you know you can't go out. Etsy creators know Shark Week is a thing. Show small businesses some love by shopping small.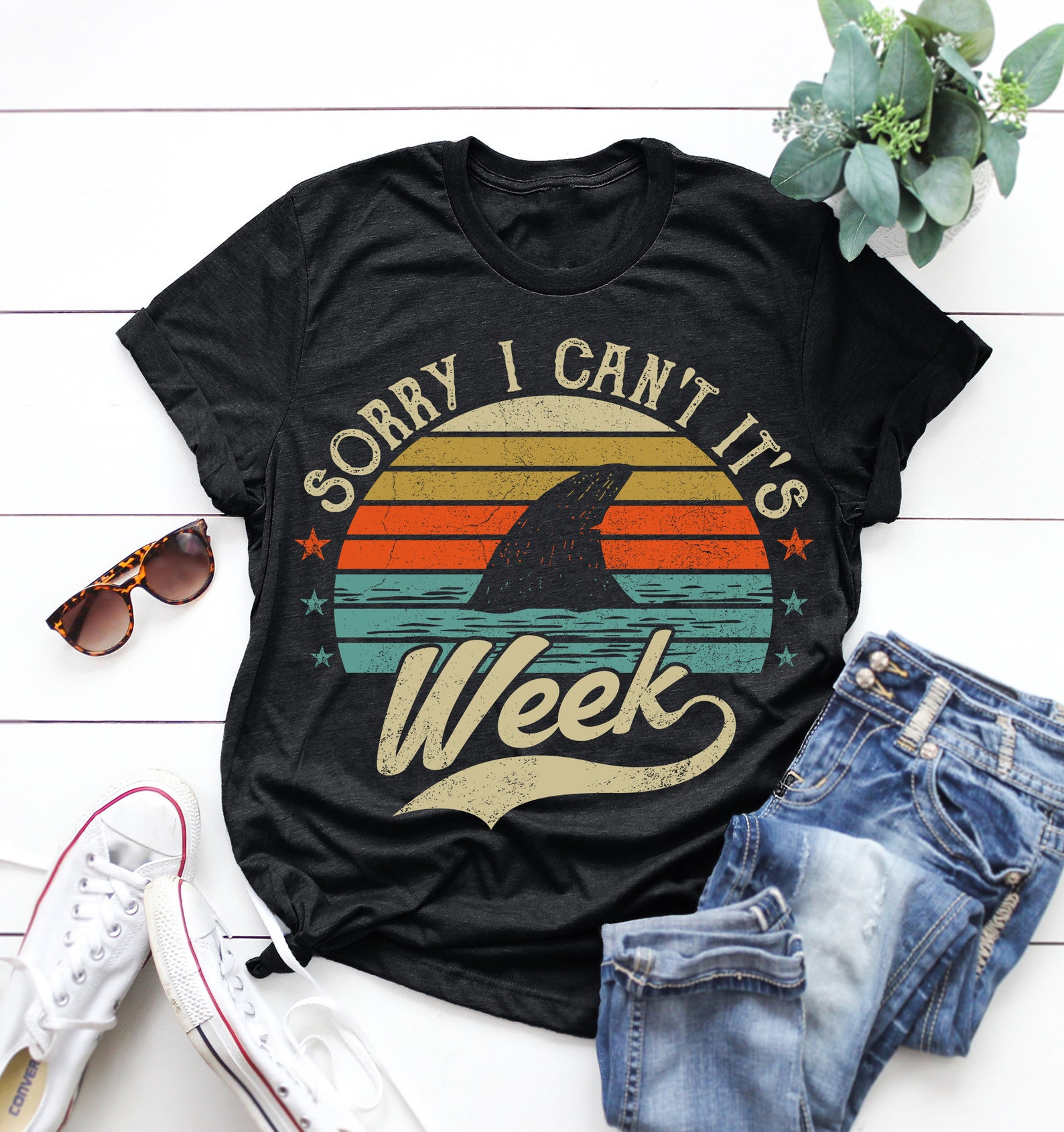 But if you do have to go out, make sure you wear a mask. In particular, I like this mask from Finding Nemo. Don't forget, fish are friends, not food. (okay, they really are food, but don't tell Bruce.)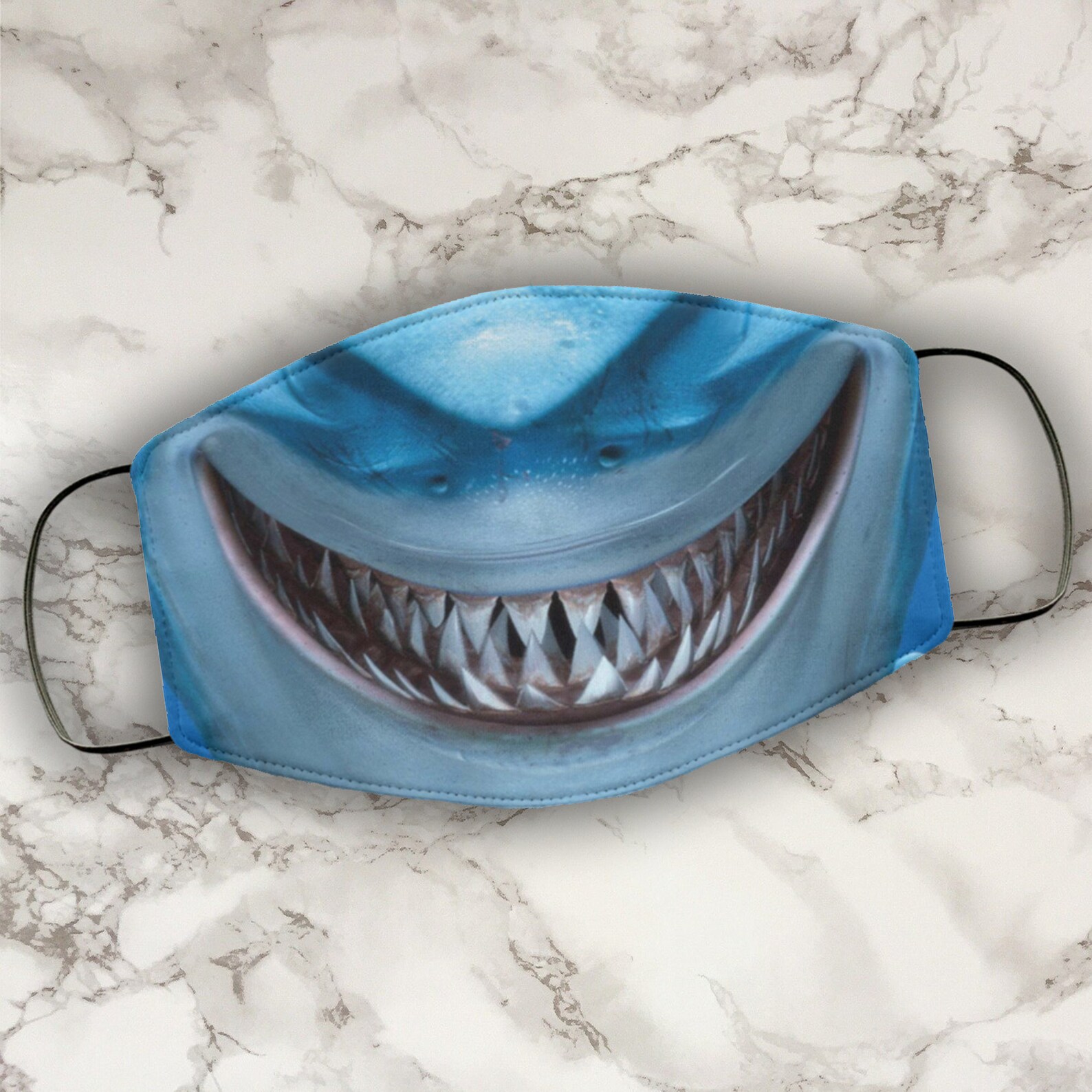 Snacks
With so many shows to watch for Shark Week 2020, you need snacks. I mean, did you see that Will Smith will be on? Get a cooler that you can keep at your side and then take out on a boat when you're looking for sharks. If you go for the Hydro Flask soft sided coolers, your drinks will stay cold for up to 48 hours.
Get Back into the Water
Are you worried about getting back into the water after you've watched all the sharks? Then you need a Shark Banz.
Shark Banz is patented technology proven to help keep sharks away when you're in the ocean. Developed by marine biologists, the Shark Banz is a magnetic band that you wear around your ankle. It's designed specifically to deter predatory shark creatures.
Book a Charter Fishing Trip
Once upon a time I took a charter fishing trip and caught a shark. It was a nurse shark, and nothing like the Great White's you'll see on the discover channel, but it was exciting nevertheless.
When you're ready to travel again, consider booking a charter fishing trip. You may catch a shark-like the fellows in this picture below. And even if you don't catch a shark, you'll have an amazing adventure. Something to plan while you're watching Shark Week.
Visit Viator, enter your city, and charter fishing trip and you'll find plenty of options. With Viator, they have a free cancellation policy of up to 24 hours before your experience. Know that when you book, you can cancel if your plans or security levels change.