We may earn money or products from the companies mentioned in this post. At no extra cost to you, I only recommend products I have experience with. As an Amazon Associate, I earn from qualifying purchases.
Traveling is a breather after the long tiring, hustling days for the US citizens, especially when you plan it with family. The icing on the cake is going on a road trip, which is obviously a tradition in America. This adventurous journey will leave you speechless with every turn you take on the roads as the country is diverse and beautiful. The thrilling entertainment for the kids, plenty of impressive scenes, and stopovers amidst the expedition are the essential elements of family road trips. Take out your vehicle, load the luggage on the jeep wrangler roof rack, and hit the road with the fam!
Here we have compiled the list of the best locations in the USA for family road trips that you can't miss.
The following is a guest post from Emma Willson.
The Ever-popular Excursion to Route 66
There is no other desirable road in this country to experience with your family than Route 66. It's America's most famous road trip from Chicago, Illinois, Missouri, Kansas, to Los Angeles, California, and Springfield covering a distance of 2,448 miles. However, there are no rules on choosing a region to enjoy along this endless road tripping trail.
The retro diners, kitschy roadside motels, vintage neon signs, and historic Route 66 markers during the journey offer an ideal road trip vibe. If you desire to go on a long vacation, this one is your go-to option that takes about 2 to 4 weeks to complete.
If you really want to make the best of these iconic road trips, check out Roadtrippers Plus, a subscription app to get the best roadside attractions and exclusive deals.
Blue Ridge Parkway Camping Trip
For families who would like to camp around forests, head from Virginia to Tennessee. This road trip is your chance to explore and stay at two different national parks in one road trip that runs about 469 miles. Your journey will start from Shenandoah National Park, where you get to hike around the backcountry spanning over 200,000 acres. Then drive to Great Smoky Mountains National Park to camp under the stars encompassed by some of the oldest mountain ranges.
Along the way, you might also want to check out and stay in some of the best Bed & Breakfasts in Virginia. It'll give you a break from camping and staying in the woods and will be a nice change of scenery. You can stay at one of these wonderful and charming places as you travel through the state and figure out the rest of your vacation details and routes. It'll be a great experience the whole family will enjoy, and you'll be sure to get a good night's sleep and have a tasty meal before you head out again.
An Exciting Course of Hana, Hawaii
This destination will keep the kids excited throughout the tour. You will traverse elevated cascades, bamboo and eucalyptus trees, forests, rugged cliffs, and dramatic black and red beaches. This location is perfect for nature lovers to lose oneself around the serenity far from bustling city life. The tour is comparatively short that you can do on a three-day road trip. Visit the Twin falls in Paia, Honomanu Bay black beach, and Pua'a Kaa State Wayside Park during the journey.
Do not forget to take your kids to one of the shoot locations of Jurassic Park called Wailea Valley that also offers a panoramic view.
Additionally, stop by at Nahiku Marketplace to satisfy your gastronomic cravings with lip-smacking tacos and ice-cream. Road trips are to make memories, and Hana won't fail to create that experience for you.
Don't have a car in Hawaii? Check out this private Jeep tour of Hana, Hawaii.
Make Memories at National Park Paradise
You'll travel through the scenic Moose-Wilson Road to Grand Teton National Park, where you get to view moose, bald eagles, and bears. Watching the wildlife in their natural habitat will be an incredible experience for your kids. Proceed to Geyser Whitewater in Yellowstone National Park, where you can indulge in guided rafting at the Gallatin River. Can anything be more thrilling than this for the whole family?
The adventure doesn't end here; lastly, you can explore the Whitefish Trail that will drop you to the town where you can devour a meal at the cafes to feed the hungry souls.
Don't forget this adventure trip demands a sturdy vehicle to enjoy the fullest without any roadblocks!
Cross Country On The I-90
Are you eyeing a cross country long drive for family road trips? Go for this one! Sprawling across 3,000 miles from Boston to Seattle, I-90 road will take you via many beautiful spots like Chicago, Mount Rushmore, Niagara Falls, the Badlands, and Yellowstone. This US cross country road trip is justly known as the great American road trip. Your kiddos will never forget this incredible tour.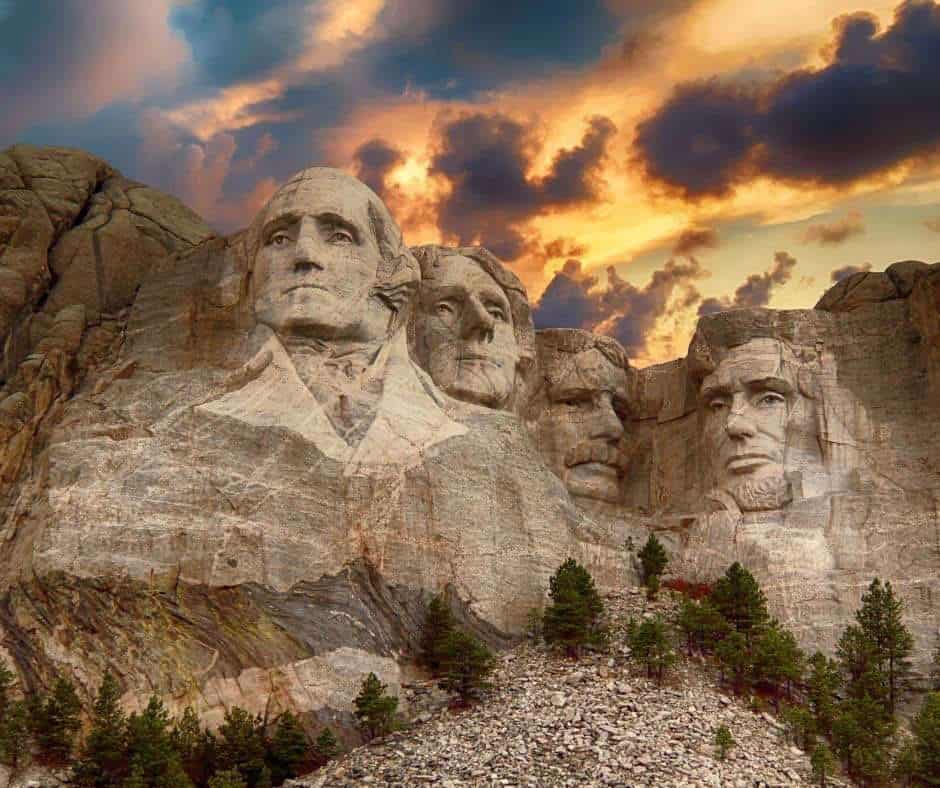 Weekend Getaway at Mt. Washington Auto Road
For those who only have time on weekends, this less than 8 miles New Hampshire scenic drive is for you. You'll ascend more than 4,600 ft from an elevation of 1,527 ft to 6,145 ft while admiring the narrow mountain roads. Proceed your drive up to America's first manmade attraction – the Mt. Washington Auto Road.
This one will keep your kids thrilled throughout the journey, specifically if you've teenagers. After all, nobody fancies those memories of the children sobbing.
Miami to the Florida Keys for Beach Lovers
If your family loves the thrilling water activities such as fishing, diving, snorkeling, or boating, the Florida Keys is your one-stop destination. This archipelago is an amalgamation of over 120 islands with a chilled-out ambiance where you can plan the four-days trip. The sun-tinged excursion commences from Miami, driving all the way to the Key West. You can also visit the Everglades en-route and cross the apparently never-ending Seven Mile Bridge.
Fun-filled California Tour
Do take your kids on this before they grow up. Drive-by Golden Gate Bridge, visit amusement parks and get some beach time, it's an all-inclusive-family trip! The tour goes through many places, namely, San Francisco, Monterey, Cambria, Santa Barbara, and Anaheim. This whole California road trip is surprisingly exceptional for kids, as there are many recreational activities to keep them active. You can explore the best Aquariums at Monterey and choose from Disneyland Resort, Universal Studio, or Wizarding World of Harry Potter at Anaheim.
Winters at South Dakota Highway, Badlands
It's an ideal winter road excursion that presents you with jaw-dropping views. The 40 mile Badlands Loop Road will drop you at the Badlands National Park that has banded canyons, carved by sediments decaying for millions of years. Here you explore the ancient place and search for fossils along with your kids.
One-day Maine Lobster Trail
Also called "Downeast Maine," it's a picturesque and pleasant journey that offers adventurous stops through stunning coastlines and woods. This trip also lets you taste all kinds of delectable local seafood. Enrich your family tour by taking part in local activities such as goat milking and clam digging.
So, enjoy the rip-roaring and whip-cracking road adventure!
Do you have any family road trips ideas or destinations? If you need even more ideas, visit these American Road Trip Book list.
Ultimate List of Road Trip Books