We may earn money or products from the companies mentioned in this post. At no extra cost to you, I only recommend products I have experience with. As an Amazon Associate, I earn from qualifying purchases.
It's almost summer time (at least in the rest of the country!) For us, summer means backyard bonfires. And whether you're building a bonfire on the beach, camping out, or just in your own staycation vacation, these 7 s'mores recipes are a perfect taste of summer.
Campfire Cones
From Ashley, at Frugal Coupon Living, these campfire cones are easy to make up ahead of time and take with you. Note these shouldn't go over an open flame, but placed on a grill or grate above the fire.
S'Mores Dip
The Hungry Brownie has a s'mores recipe for a dip you can enjoy around the campfire. Because this is made in a skillet, it can easily be adapted to cooking in your campfire skillet over the grill.
Muddy Buddies
Have you ever had Muddy Buddies, also known as Puppy Chow? This is a favorite snack around the campfire that doesn't need to be roasted. I love this recipe from Like Mother, Like Daughter that combines the s'mores flavors we love!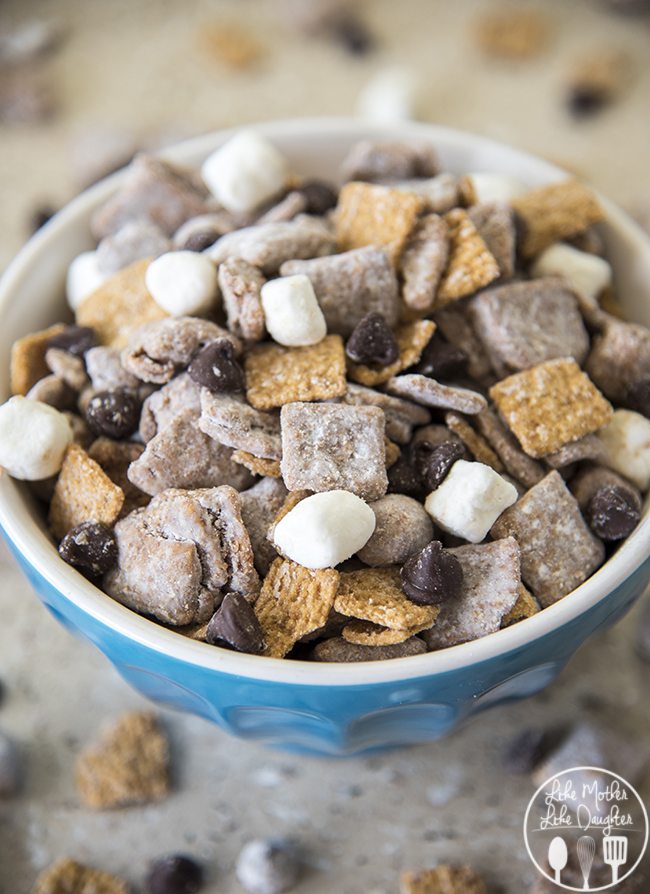 Cookie Smores
These S'mores cookies could not be easier, thanks to Thrifty DIY Diva. Even though it's obvious what goes into these, pop on over to her site for some additional s'mores recipes.
Personal s'mores pot
No campfire, no problem.
Elizabeth McKnight has the most adorable solution to making s'mores with no campfire!
S'mores Martini
[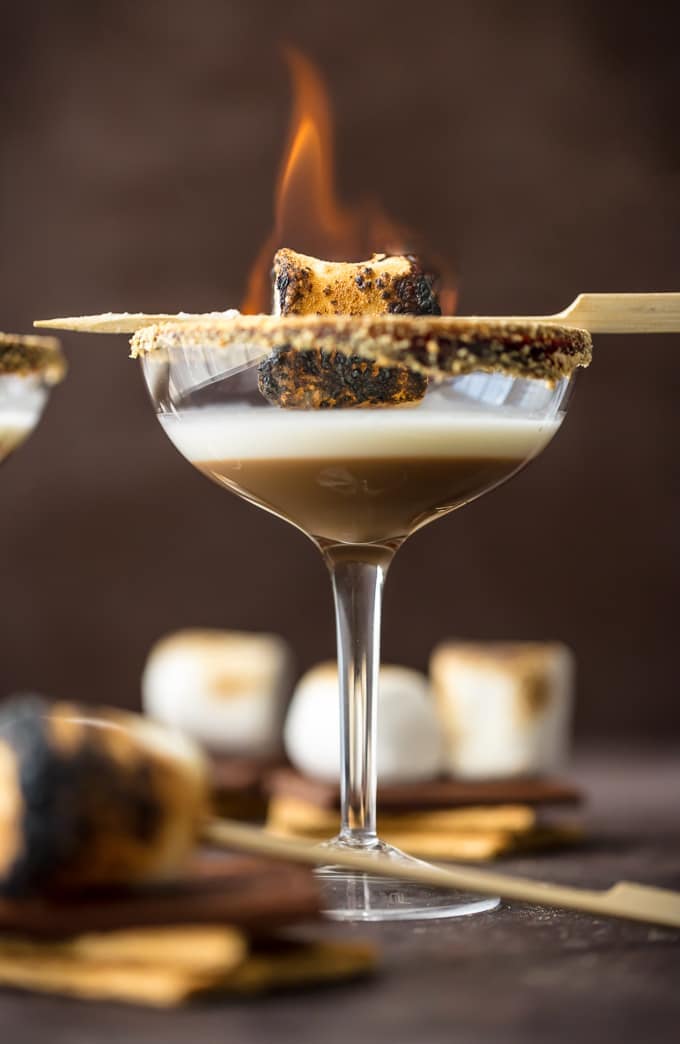 This one is obviously adult-only, but have you tried a s'mores martini? The Cookie Rookie has an amazing s'mores recipe here.
S'mores Buffet
Why not have a whole buffet of custom s'mores recipes as an option. The Camp & Cabin cookbook, which is an utterly fabulous book filled with fireside recipes, shows a bunch of ideas for your own personal s'mores buffet.
Want to camp but down own camping equipment or an RV? No problem. Check out how to camp without camping gear here.
More S'mores!
Check out this book chock full of s'more's recipes.
Or get this kit ready to go!
Save it for later!